Hayley Cox owns what she calls the "Cheers" of salons.
Much like the bar where "everybody knows your name" in the classic television series, Prism Beauty Bar has a friendly atmosphere and is filled with good vibes – both from the staff, clients and the salon's decor.
The Tyler salon feels friendly and inviting from the moment you step through the door, and it just gets better from there.
Clients walking in are immediately drawn to the large, pink neon sign that reads "Love Yourself" hung on the wall, along with several other sentiments about love throughout the salon.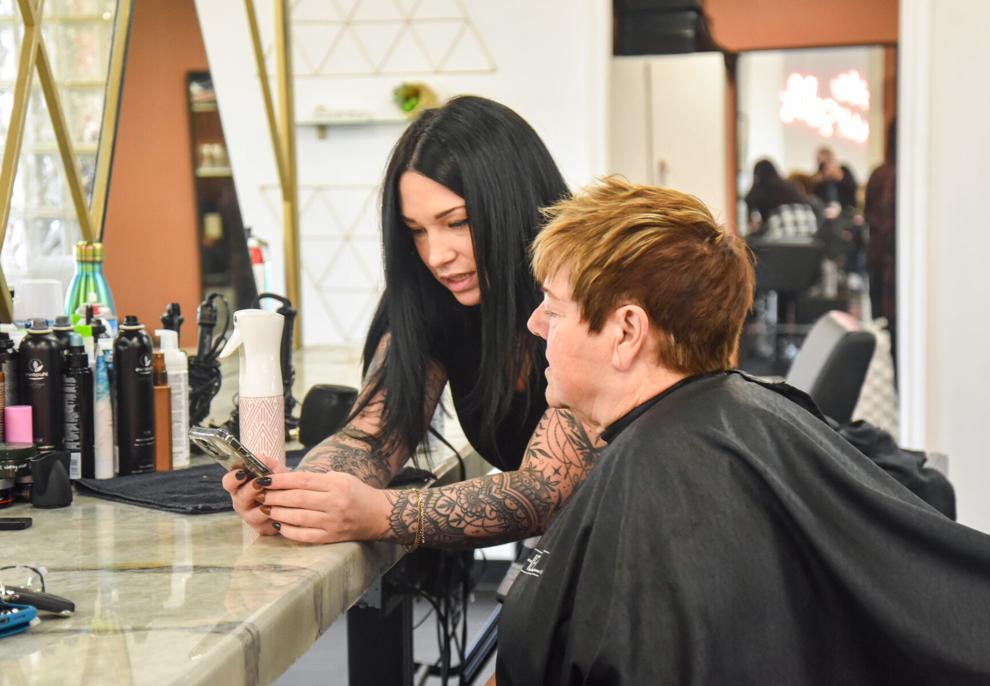 Cox knew when she opened Prism in the fall of 2014 that she wanted her salon to be different – to stand out. And, she wanted to do that by offering not only top-notch services but also a relaxing and down-to-earth vibe where everyone felt welcome. Above all, Cox wanted to spread the message of self-love.
Cox said the Salon's mantra of "Love Yourself" came about after much self-reflection during a dark time.
"'Love Yourself' is a mantra that came around when I took some time away alone because I wasn't feeling super confident in my roles and was discouraged," Cox said. "But in taking this time to self-reflect, I was able to remind myself who I am at my core and what it was I loved about myself. We all need to remember the things we love about ourselves."
Cox explained she was passionate about sharing this message with not only her clients but also her team.
"It's OK to love yourself. You have to love yourself; you deserve to love yourself," she said. "And that doesn't always look the same for everyone. Loving yourself is feeling confident. Loving yourself is setting personal goals and achieving them. It's being the best you. It's exploring and appreciating your best qualities and never feeling bad about them."
"Our sign hangs in the salon to remind our guests and our community to 'Love Yourself' every day," Cox added. "While hair stylists are usually here to help beauty on the outside, we are also here to help our guests find and embrace their beauty on the inside."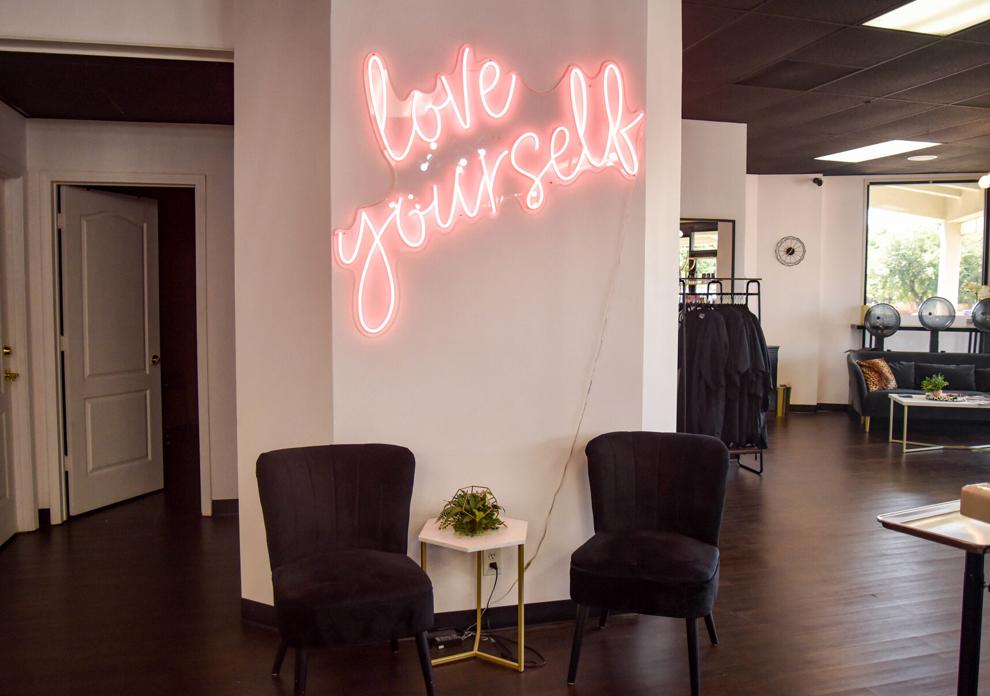 But Cox doesn't stop with the message of self-love. She also advocates for loving others and being a strong part of a community.
"John Paul Dejoria, the co-founder of Paul Mitchell, once said 'Success unshared is failure' and I have never forgotten that. We all participate in all community fundraisers, whether it's participating in free haircut events, sponsoring a nonprofit fundraiser or school sporting event, to donating gift certificates to auctions," Cox said. "I always tell my clients to bring me all the coupon cards, popcorn, wrapping paper, rolls, et cetera – I'll always support."
"We also have thrown events at the salon that give local women-owned small businesses a place to sell their goods. For these events, we have vendors come and set up for guests to shop," she said. "We also have snacks and beverages served from women-owned, local businesses, too. It's really about lifting each other up and supporting each other."
Cox said education is important in the industry so she and her team can keep up with the latest trends and stay sharp on their skills and techniques. Once COVID-19 hit, Cox said brand education became limited so she decided to start hosting her own monthly classes.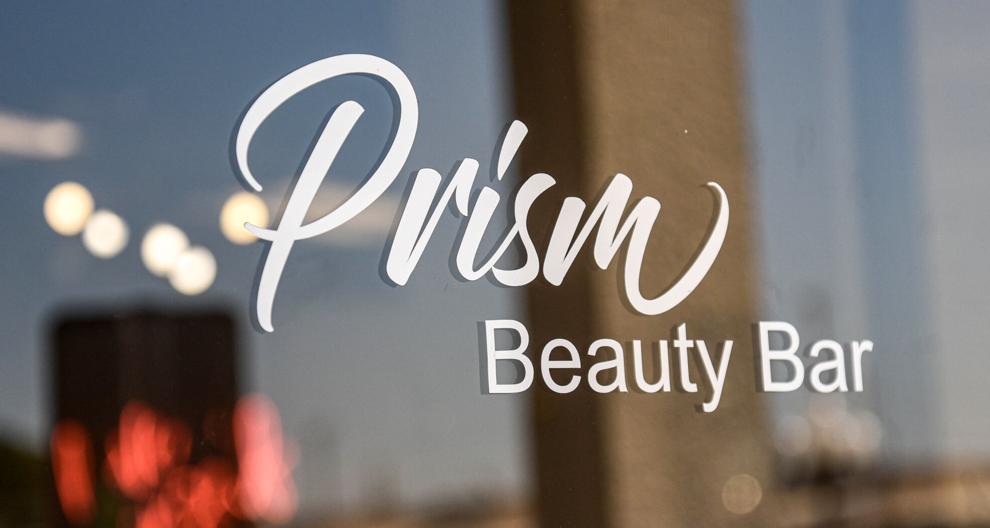 "I would choose one of the Prism stylists to teach their specialty and I opened those classes to all stylists in the area. If we were desperate for education, I knew other hair stylists were, too," she said. "Then, I began reaching out to fellow local hair stylists who are excelling in their specialties to come and teach classes, which have been so successful and fun. And now that brand education has started up again, we have been hosting at least one, sometimes two, classes per month in the last year."
"I always open these classes up to everyone in the community to come and learn with us because I believe in community, not competition and that was really something that no salon in East Texas had ever done before," Cox said.
Cox credits her team for fostering a diverse environment where everyone feels welcome.
"We are a very diverse group of stylists. Most of us are not from Texas," Cox said. "I love it because we all have different backgrounds in hair, in different areas of the country with different cultures, so we are bringing the core of each of our industry education to one salon."
"The energy in my salon has never been more positive, and productive," she said.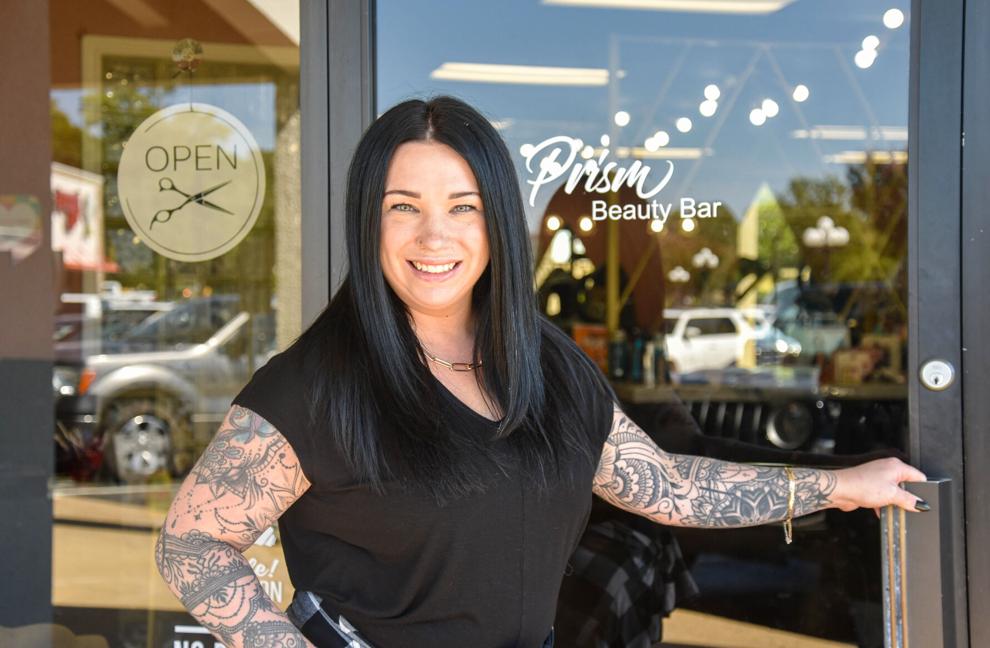 Cox said she has also learned a lot over the years about leadership.
"It took some time for me to settle in as an owner and develop my leadership skills but I've found that truly caring about your team and what's going on in their lives earns their favor while leading by example earns their respect," Cox said. "Our clients see that and I think that really has contributed to the success of the business."
Longtime client Bonnie Beall began seeing Cox on a recommendation and has never left.
"I come here because it's got the high-end salon and you're going to get quality, but you're treated down-to-earth; you feel like you're home," Beall said.
"I love coming here; everyone knows your name and says 'Hi'", she added. "It's just a great salon with great people."
Prism is celebrating eight years in business and Cox joked the only thing that has stayed the same is the name.
"The hair industry is always evolving and we are, too," she said.
"We are here for our community in every way, whether that's through sponsorships and donations or making you as beautiful on the outside as you are on the inside," Cox said.
Prism Beauty Bar is located at 6004 South Broadway Avenue, #304, in Tyler. Hours of operation are Tues. through Sat. 9 a.m. to 5 p.m. and Monday by appointment.
For more information, visit www.prismbeautybar.com.