Chances are you've seen a Tyler Wrap Company design while out on the water or driving down the highway. Brilliant color, sharp precision, artistic design and meticulous application are just a few of the keys to a high-quality, long-lasting vehicle or boat wrap – and owner Bobby Conley knows how to do it all.
The Tyler businessman has more than 20 years of experience in the sign industry and 15-plus years in wrapping. Conley always had that artistic bone in his body, but he began his career in the sign industry in 1995, starting as a general helper and quickly working his way through all the trades.
Years later, Conley settled down with his family in East Texas and worked for a local sign company for about a decade before branching out to do his own thing. He had plenty of experience and saw an open market for his business. Now, Conley's company serves all of East Texas with vehicle and boat wraps, digital printing and signs.
Conley and his team at Tyler Wrap Company don't skimp in any area, he said. They use the highest-quality machines and materials to produce the most vivid colors and sharpest images.
"You don't really understand the power a wrap has until you drive one," Conley said. "It makes people look at it – whether they want to or not. It grabs their attention." Most often used by businesses of all shapes and sizes, the wraps gain advertising traction like no other.
And the process behind it all is more than meets the eye.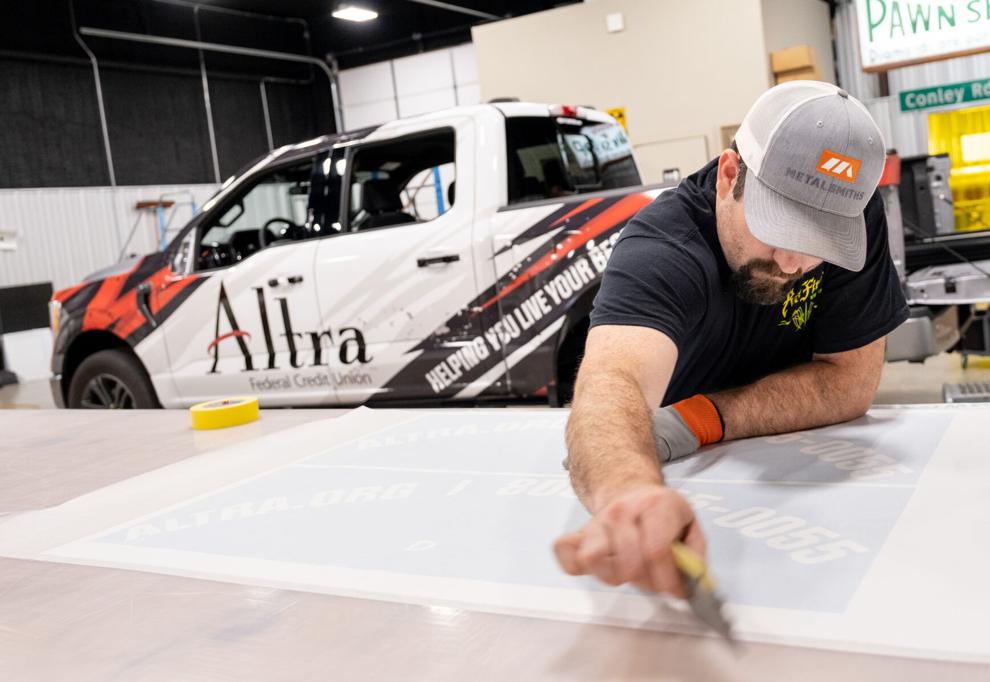 The process
It all starts with a customer's vision, then Conley and his team bring that to life.
After giving an estimation and agreeing on a price, the art can begin.
"The art process is pretty labor intensive," said Conley, who not only owns the business but also works as one of the company's designers among his many other duties.
Conley said he's the type of artist who learned by practicing, practicing and practicing some more, which paid off as the skills he's mastered have earned him awards.
Creating the design happens mostly via Adobe Photoshop and Illustrator, but some designs require physical hand-drawing or hand-drawing on an iPad.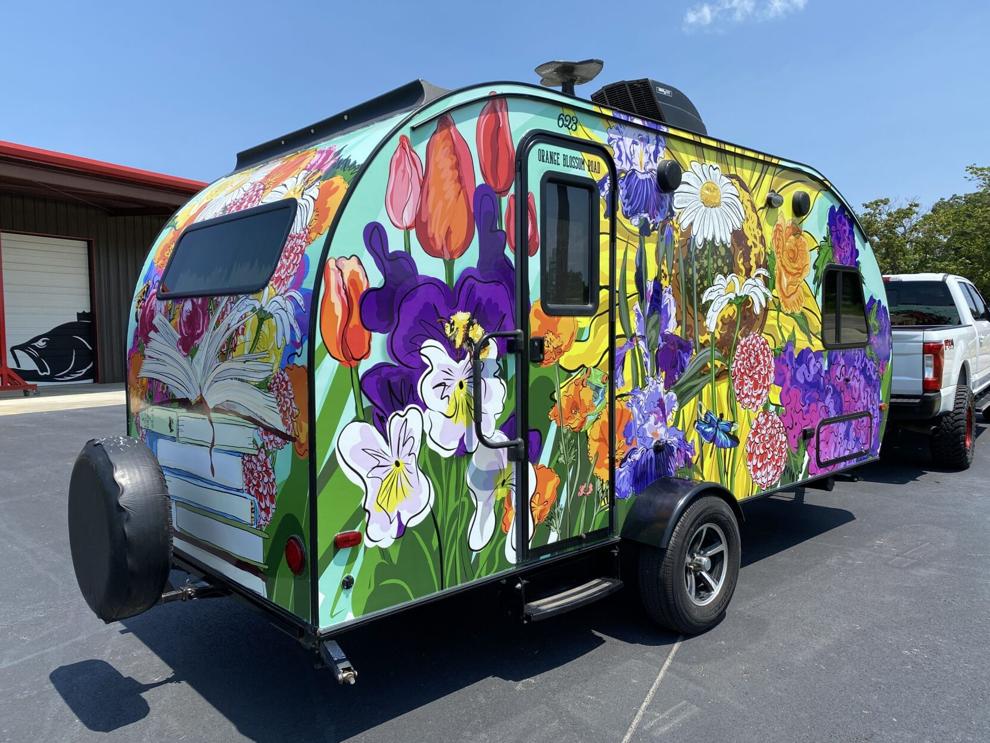 "Drawing on the iPad is a whole 'nother skill," Conley explained, noting that an artist really has to get a feel for the dynamic of the technology while incorporating their artistic talents at the same time.
Conley said his company isn't the type to use pick-and-print graphics or just cut and paste. The art process is completely custom and unique to a customer's vision.
"Most wraps just start with an idea, and we have to get our heads together with the customer to find what they're really looking for and get it right," Conley said. Then comes the art approval process and making any adjustments during that time.
Conley said a top-notch final product is all about building a quality template and knowing how to work the scale to make things super crisp and clear. It's a talent and precision not everyone has, he explained, and it's one his team is extremely serious about.
The preparation for a wrap is probably the most important part of the process.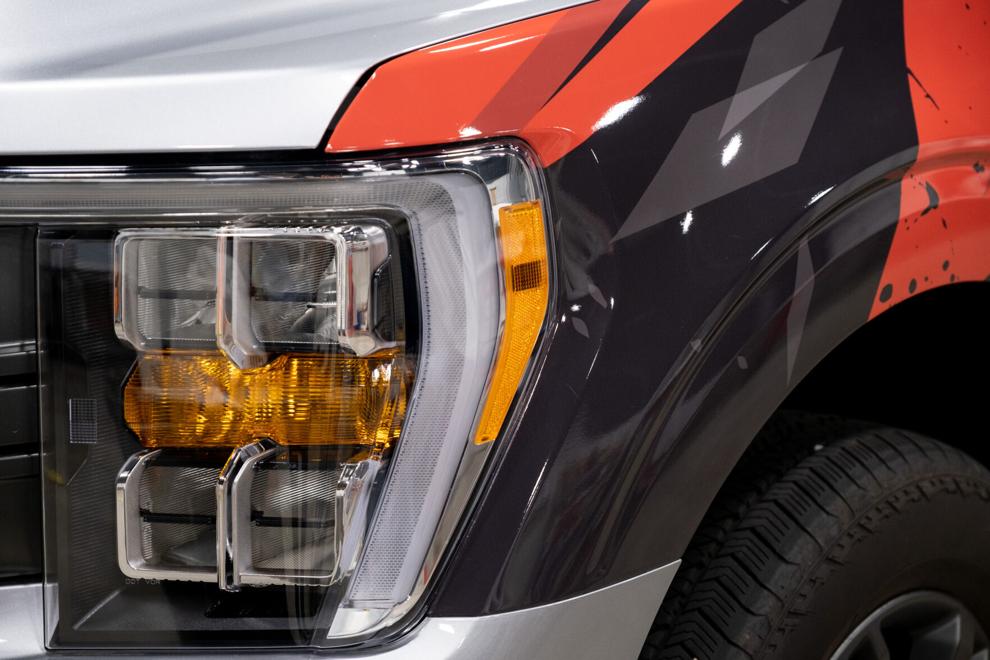 "Prep work is the key, and it takes a while," Conley said.
A vehicle or boat must be in the cleanest state possible, down to the bare paint as much as it can be.
"Once it's clean and prepped, you start wrapping and clean as you go," Conley said. "Even though it's already been cleaned, we'll wipe it down several times while wrapping as well."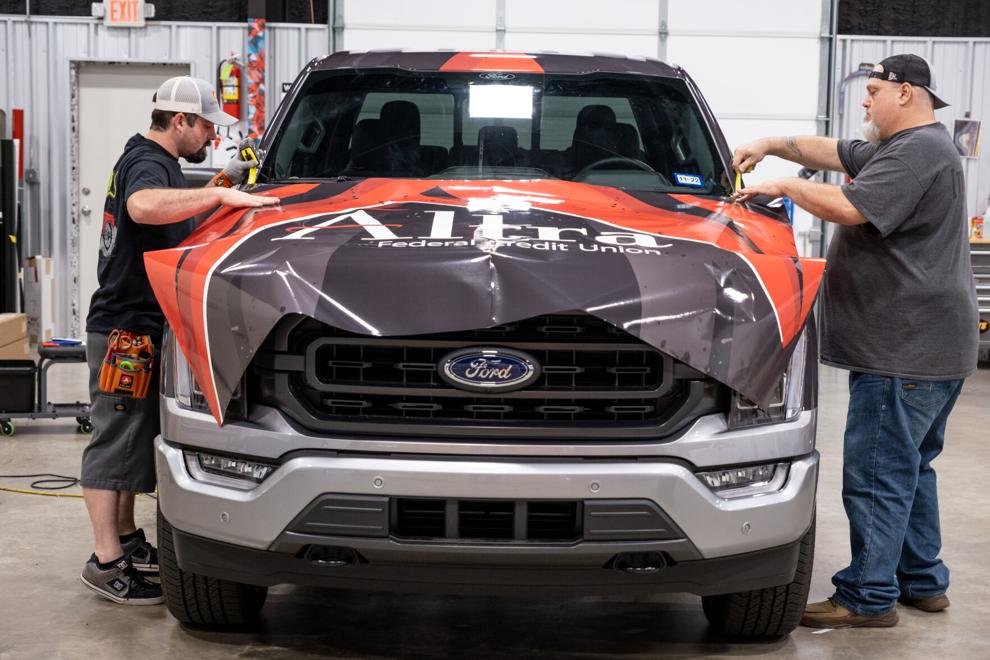 The whole process requires extreme attention to detail. The large wrap is almost like a giant sticker, so the applicators must apply it with the utmost care. A small squeegee tool helps the team members execute the smoothest wrap possible.
The shop can also print large dimensions, so there's no need to worry about a pieced-together wrap.
Plus, there's never any fear of stretching as they will even disassemble certain parts of the vehicle, like the taillights, brand emblems and designators, and others as necessary.
This also allows for accurate color that matches the art proof, so a customer always knows what to expect when the finished product is revealed.
The step of actually installing the wrap is time consuming. Applying a vehicle wrap, for example, can take about two days – or more, depending on the project.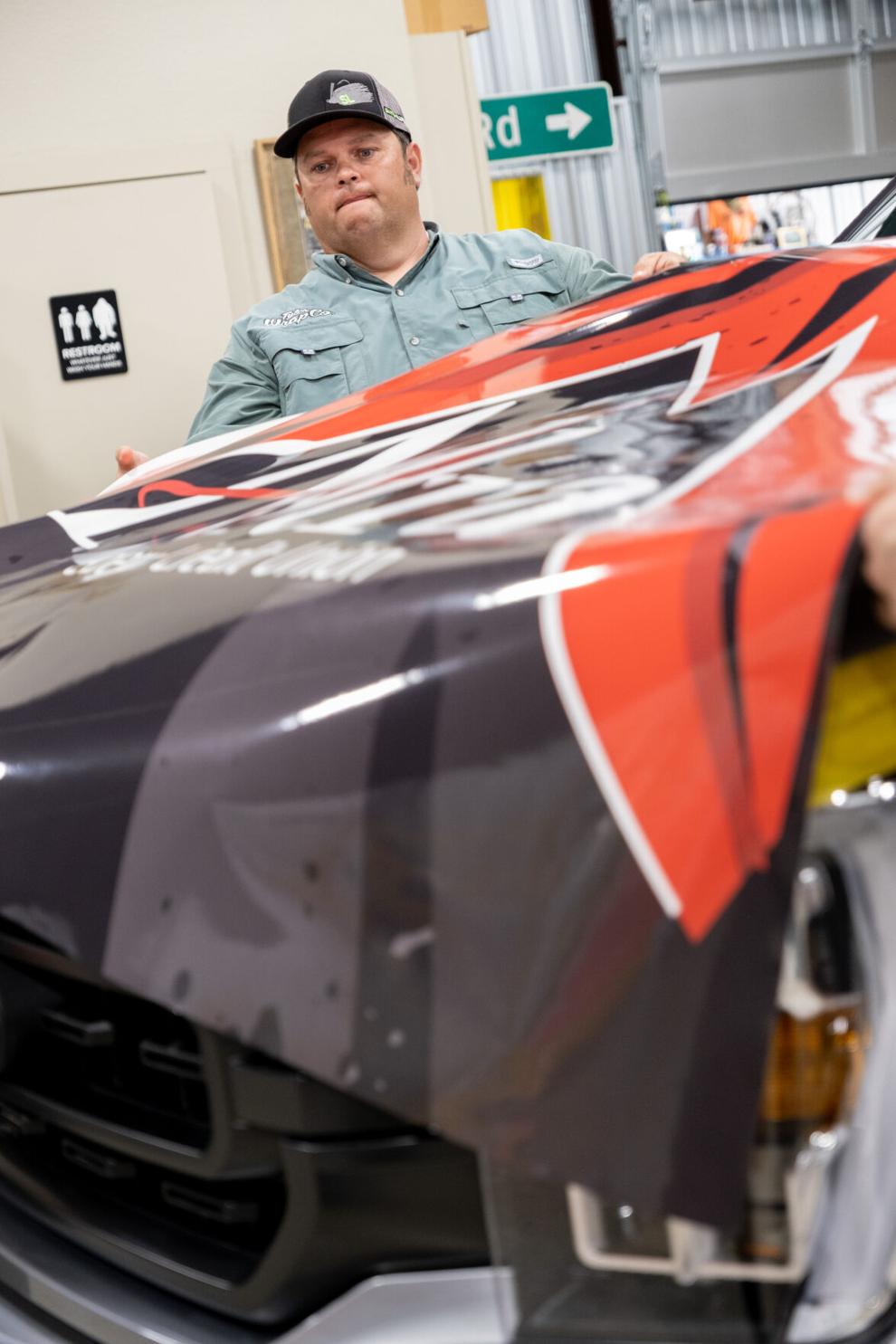 "It's a team effort," Conley said, noting that his shop workers do a little bit of everything.
Caring for a vehicle or boat wrap once it leaves the shop is of the utmost importance. A well-taken care of wrap that is often washed just like you'd wash a new vehicle will last a very long time, Conley said. If it's not taken care of, the wrap will start to wear out much quicker.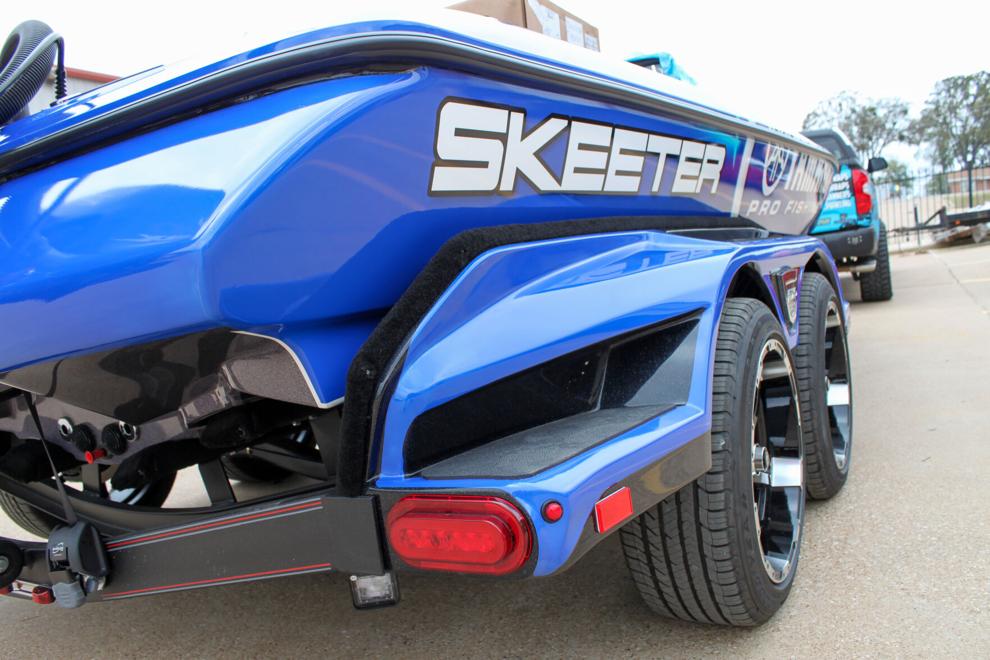 For those wraps that may have had a lot of sun exposure over the years, Conley and his team can replace the wrap and start the process all over again, if needed.
Secret touch
One little secret customers might not even know is that Conley strategically places a tiny, hidden Bigfoot on nearly every wrap.
"I stick a little bitty guy somewhere, in just about all of them," Conley said with a laugh. "You have to keep things fun."
What inspired Conley's obsession with Bigfoot isn't clear, but you'll find images of the big, hairy creature on his business cards, website and even the snow-cone truck his wife and daughter operate. Bigfoot Ice Shack's trailer features a colorful, eye-catching wrap with an image of Bigfoot eating shaved ice, hand drawn by Conley.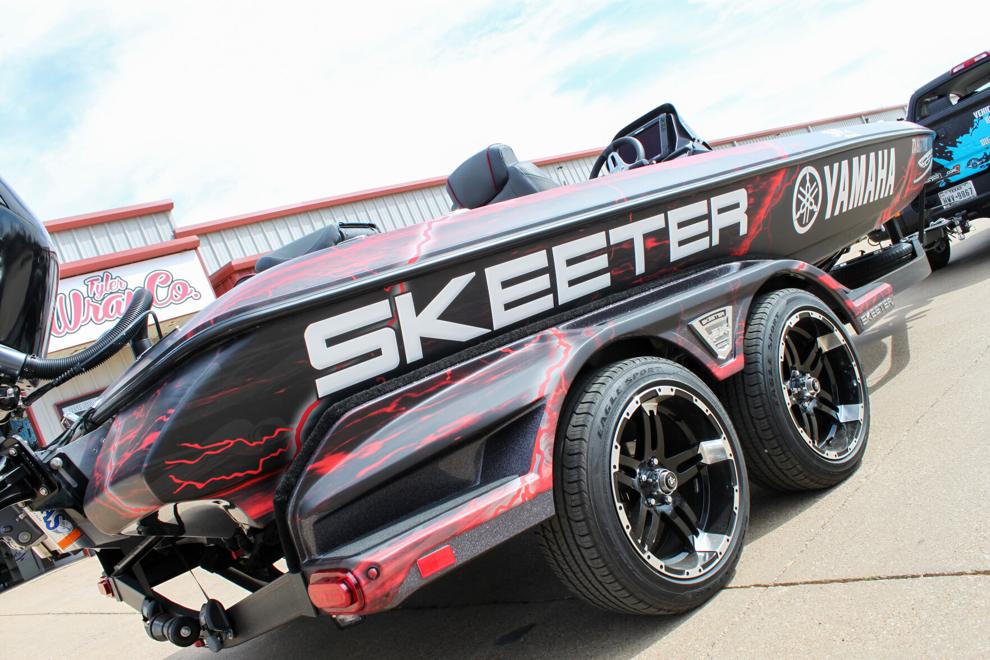 Premier reputation
Conley's precise work and dedication to his craft has led him to serve a number of repeat customers, earning the trust of local businesses, fleet owners and more. Elite anglers like Brandon Palaniuk, Todd Faircloth, Mark Davis, Kelly Jordan, Dean Rojas and Keith Combs, to name a few, choose Tyler Wrap Company over anyone else to deck out their professional vessels. The company's wraps allow professional anglers to stand out on the water and also provide quality that will stand up to tournament life.
Along with wraps, Tyler Wrap Company can create signs, banners and other print needs. For information, contact 903-710-2373, visit tylerwrapcompany.com or stop by the shop at 16388 Highway 155 South in Tyler.