Tyler native Theresa Cheek believes art can be the answer to many of life's challenges, as she enthusiastically helps people weather storms with her decorative art.
"It's gratifying seeing families grow closer despite obstacles, even while isolated or battling illness," said Cheek, who owns East Texas-based Art's the Answer. Her goal with clients is finding a way to use art as a nurturing or healing tool in their lives. Cheek's creations are inside the homes of families facing difficulties, living with autism or recovering from trauma, for example. She also brings joy to memory care and retirement facilities through her work.
Cheek meets with potential clients to learn what they're looking for to personalize their environment. She then researches images and information pertinent to their project.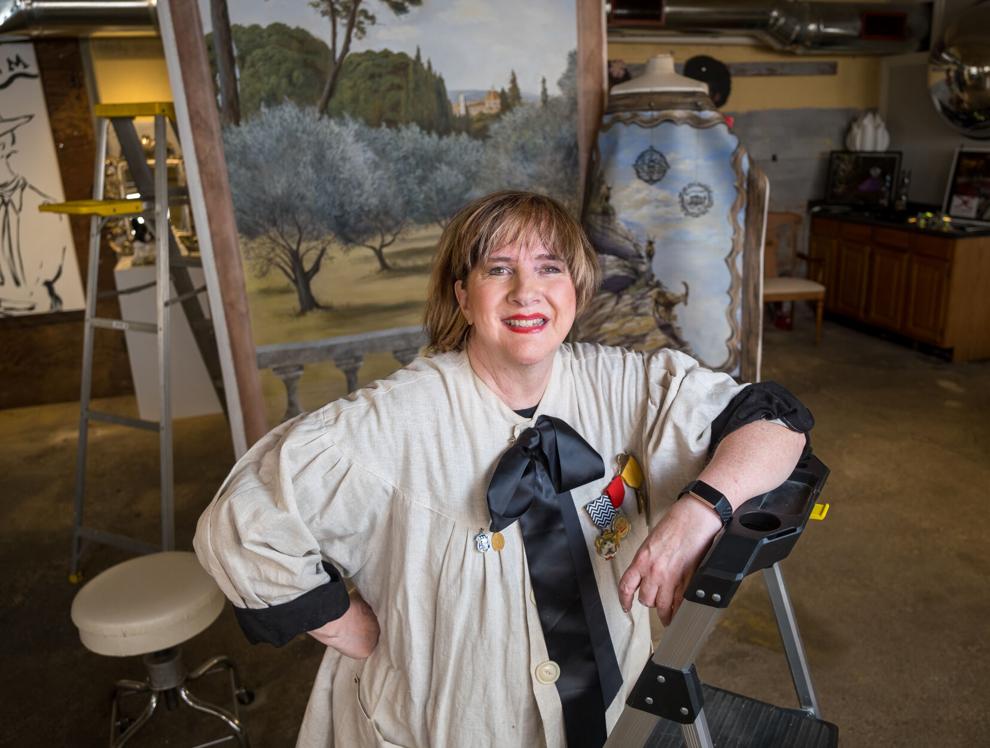 "I combine historical research with my own ideas to bring their vision to life," she said. Every project is different, involving painting of murals, gilding, plaster and trompe l'oeil.
As part of the process, Cheek also interviews clients to learn who they are, what they value, and what they cherish in their heritage. "Home reflects who you are, your values, identity, and history of your family line," she said.
Cheek emphasizes the human need for art and decoration in daily life.
"Creating and enjoying art is part of what makes us fully human, and home is our place of refuge," Cheek said. "Your home needs to be you. It is where we relax, recharge our batteries, effectively manage stress, and can be ourselves."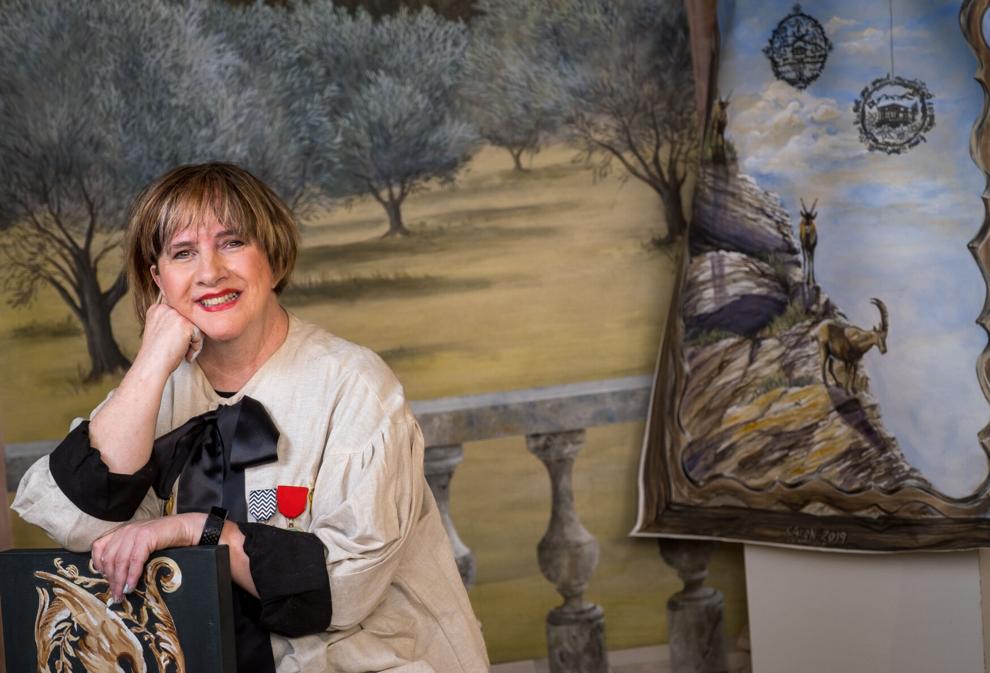 Enhancing one's environment with art can also promote healing and bring positive energy, she said.
"Pleasant living spaces produce energy that helps families effectively manage life's challenges … We can take art for granted, yet art is good medicine," she said.
Beyond that, Cheek believes art can mend brokenness and soothe family problems.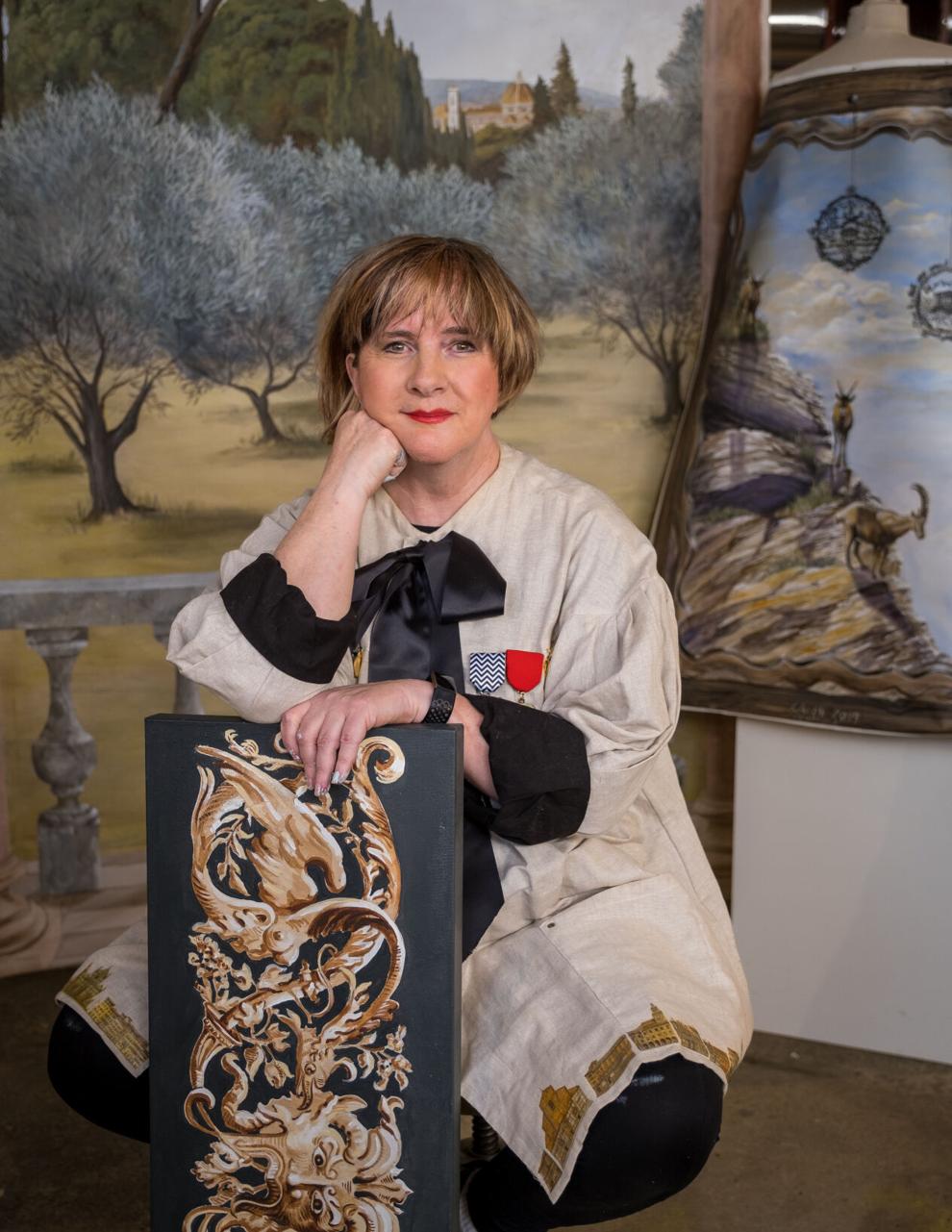 "Art is an answer to conflict, dysfunction and war because art conveys beauty, promoting healing," she said. "You don't need to be in a museum to see beauty."
Part of Cheek's work includes creating therapy rooms for autistic children by using colors, images, familiar photos, and favorite personal items. This helps children with orderliness and connection.
"Art helps them regulate behavior and equips them to positively relate with others," Cheek said.
For those who have suffered abuse, a calming, serene mural can be conducive to healing. Art can transform a room into a place of emotional safety and allow release from trauma, she said.
Another place Cheek's artwork has made an impact is in memory care and retirement facilities in Longview, Tyler and Athens. When creating pieces within those living spaces, Cheek's mission was to research iconic historical images from each town and help residents connect through that artwork.
"Knowing local history is vital because it provides emotional connection with the era in which they grew up. Connecting with a person's past and their life story helps them feel happy in the present," said Cheek.
Families are always uplifted when seeing their loved ones' reactions to the artwork.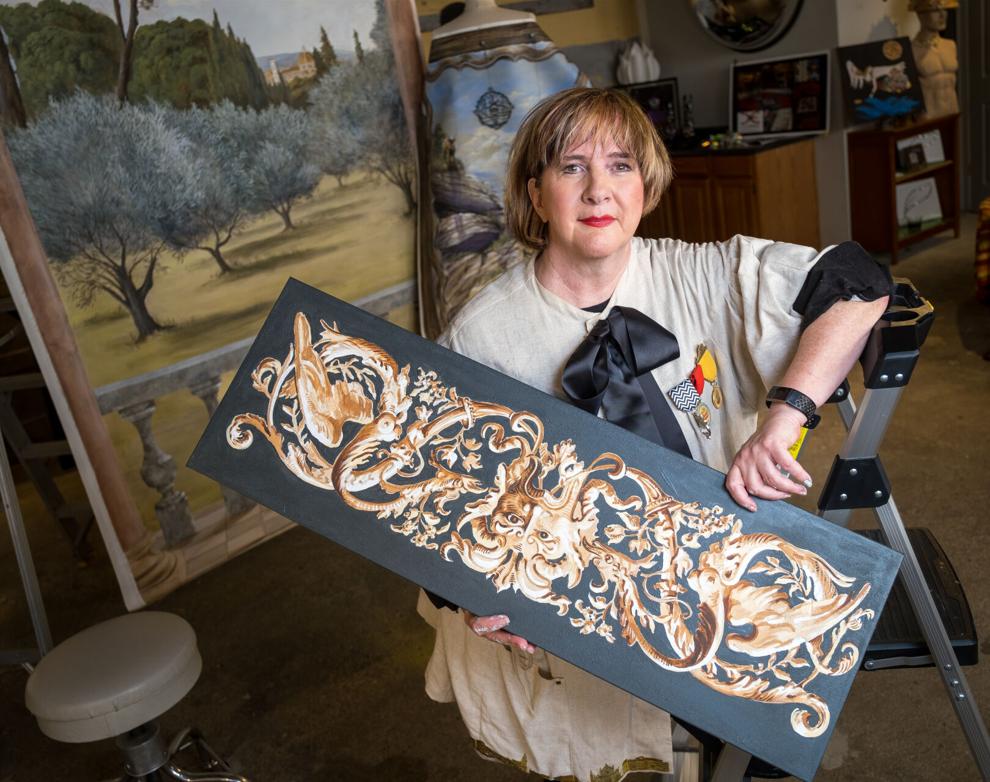 "Family members could see their eyes light up when they looked at images that make them feel youthful again," she said.
Cheek has served the East Texas community as an artisan for 30 years. She recalls always drawing or painting and landed her first art commission work in high school. Earning a Bachelor of Fine Arts in art history at University of Texas in Austin gave Cheek her career direction. Her university studies were foundational in her historical approach to art projects.
A lifelong learner, Cheek travels throughout Europe where she finds rich opportunity to continue her research and study of art history. She shows references and images to her clients to replicate with historical period and technical accuracy.
For more information about Art's the Answer, visit theresacheek.com .