At 12 years old, Ally Venable couldn't have dreamed what her life would be like now, more than a decade later.
She had fallen in love with music and just learned to play guitar. Growing up in East Texas, she looked up to accomplished female artists like Carrie Underwood and Lindale-native Miranda Lambert. She started playing country music and performing live. Her sound changed and developed over time, but once she was introduced to the blues – she was hooked. It was Stevie Ray Vaughan's music that really drew her into the genre.
By the time she was 15, she was on her first tour, balancing school and growing as an artist. She graduated high school while she was playing shows, and shortly after that, she signed with a record label. Her momentum continued and at 19, she was touring across Europe – one of her favorite experiences of her career so far.
Venable, now 23, was born and raised in the small town of Kilgore. Her first memories of music are singing in church as a little girl and learning to sing from her grandmother. The two would go on car rides and she would teach young Ally the first song she ever learned, "Somewhere Over the Rainbow."
Today she tours around the world as a blues artist, a genre that can be challenging for a woman to get into and see success. Her passion for the genre and dedication to her craft are what led her to where she is today. She's also been mentored by some of the best in the business like Buddy Guy, Joe Banamassa, and Kenny Wayne Shepherd. She has also toured with Guy and Shepherd.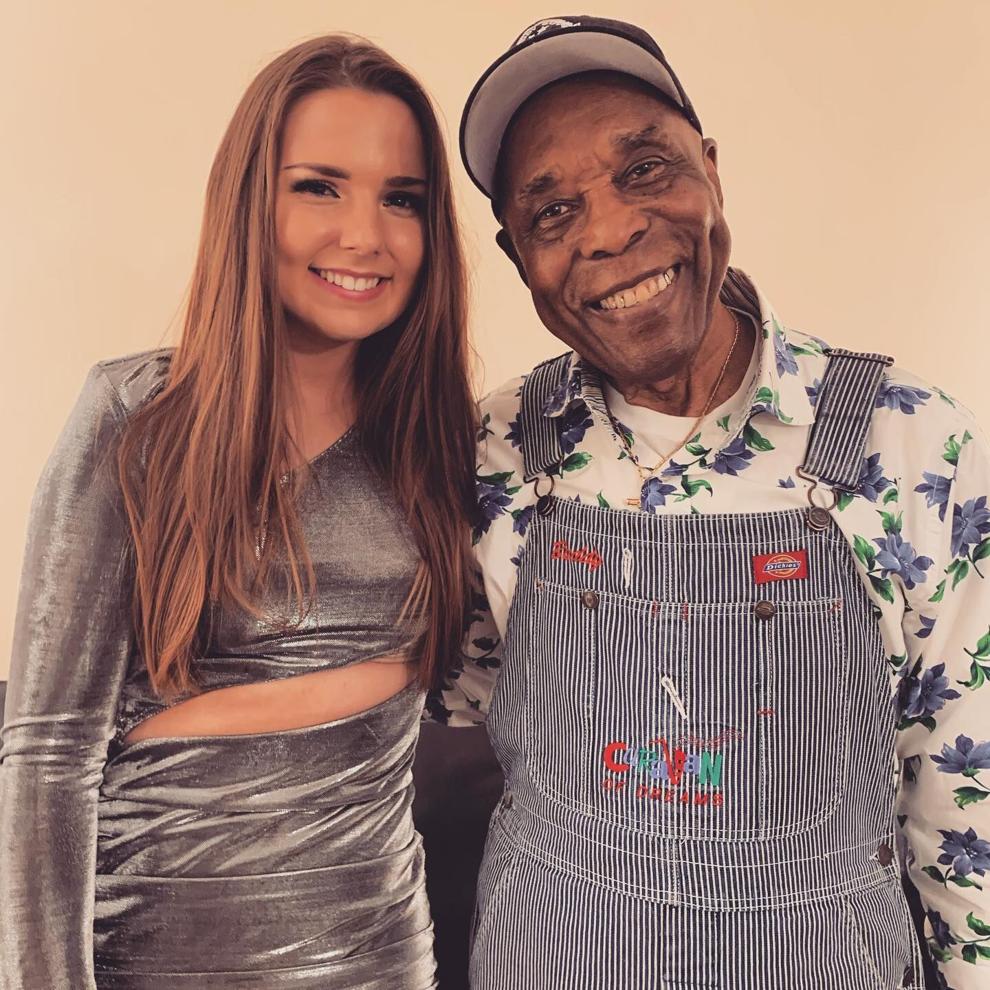 "The camaraderie I have with a lot of the musicians in my genre has been surreal. I would've never expected to have my guitar heroes become my friends. To get to work with somebody you look up to and now you're in their world, it's just awesome. I'm very grateful to have them in my corner," she said.
Although she's touring around the world and has a large fanbase, Venable said her path to stardom is a work in progress.
"I'm still working toward it," she said, when asked how she feels about her career taking off.
She credits her fans for helping her reach this point in her career. "I kept building and growing my fan base over the years, and I really appreciate them so much for supporting me and loving my music."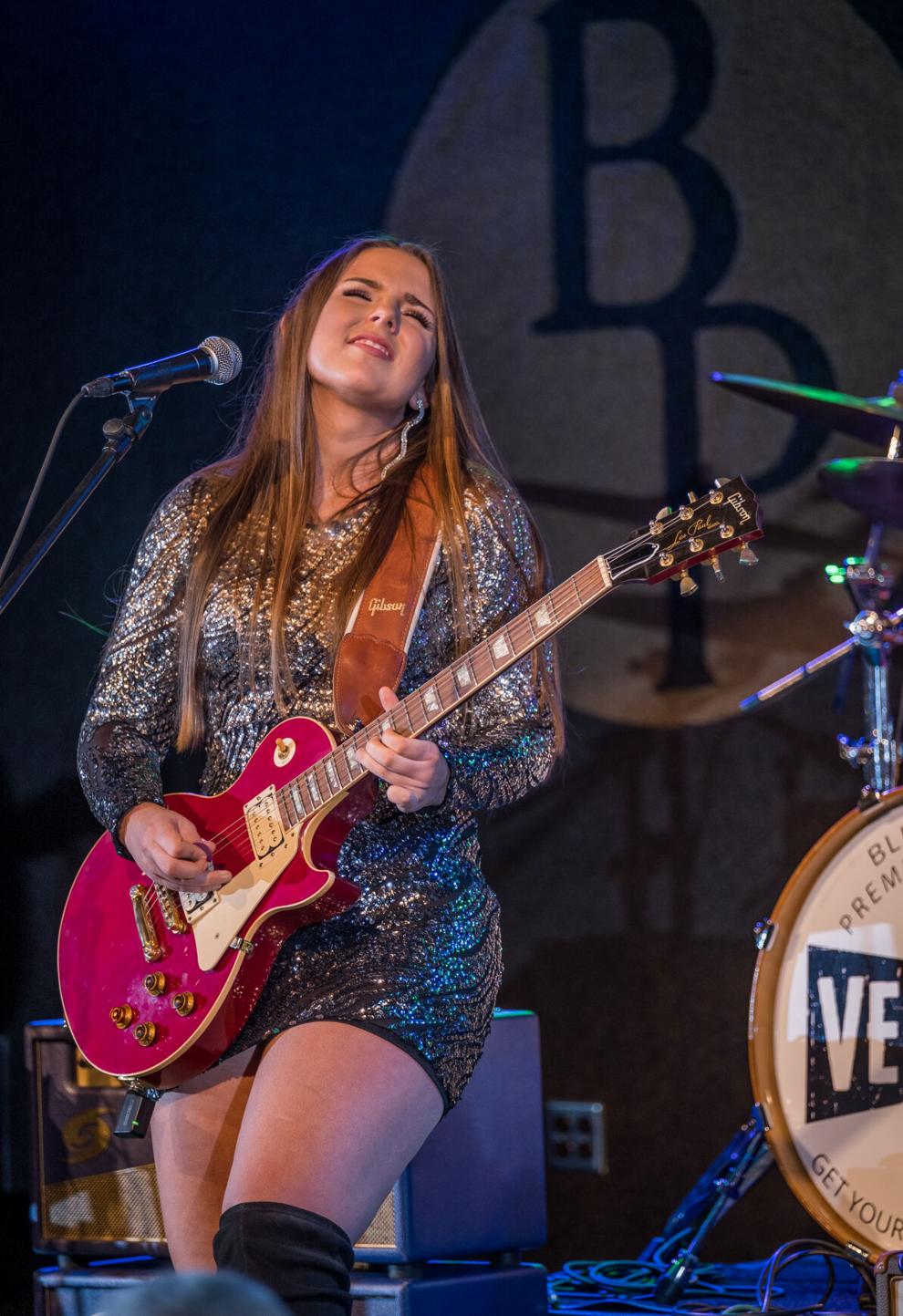 But the main thing?
"I just kept going," she said.
The years and years of hard work, late nights and early mornings, back-to-back shows, living on the road, hours in the studio – it has been far from easy. Worth it? Absolutely.
"Behind the scenes, a lot of people don't see all the work that you have to do in order to make something happen for yourself. That's with anything, not just music. Any goals you have or whatever your passion may be, you have to work at it and you have to keep going, even when things get tough," Venable said.
Doing what she loves every day by actively touring and writing and recording new music with blues legends is something Venable is so grateful for.
"It's a dream. Music is what I've always wanted to do," she said.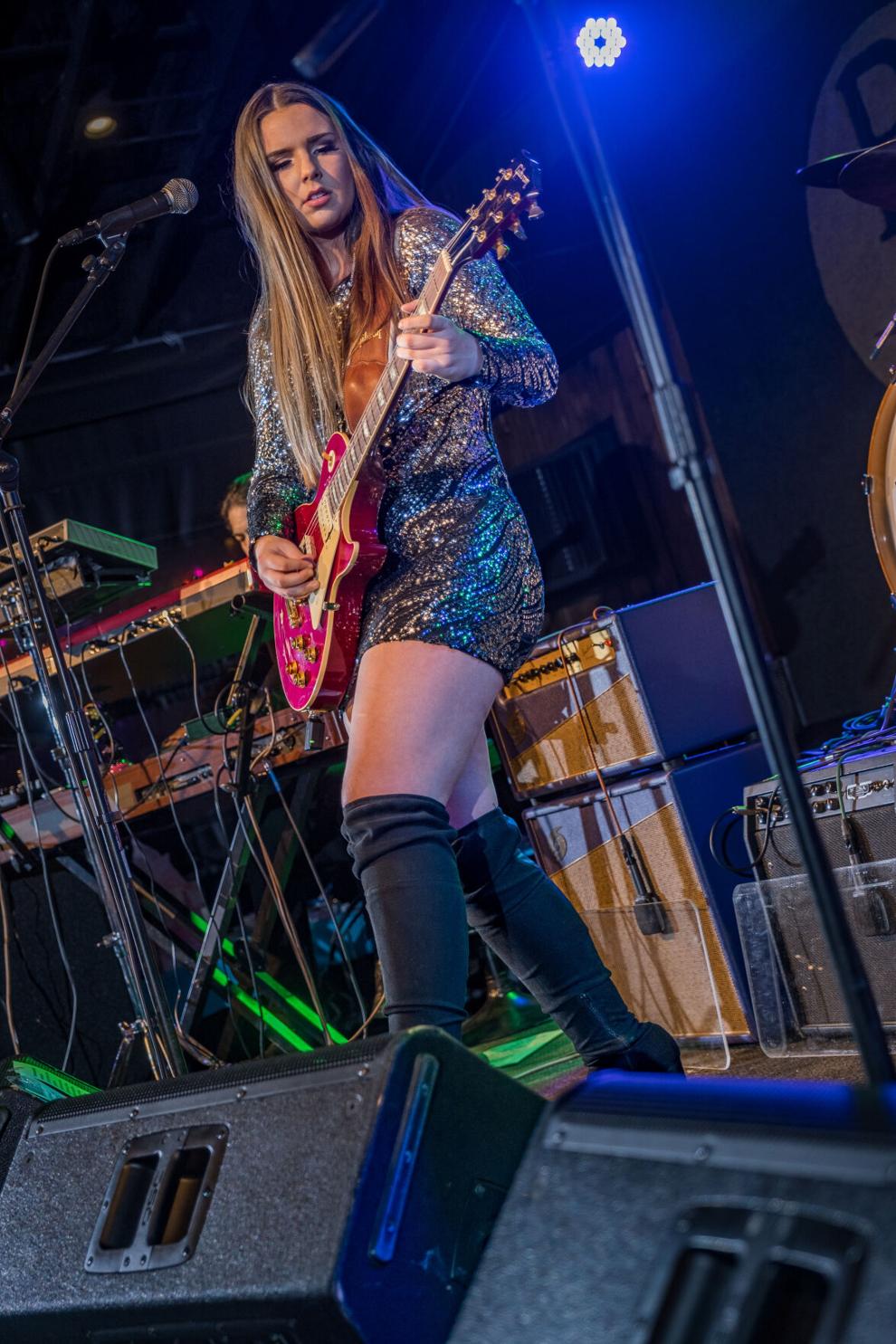 Being on the road so much can be taxing at times, but Venable is always thinking about the positives.
"We drive more than we play, but it's so cool to be on the road. All the places I've seen and all the people I've met, it has opened my eyes to different perspectives," she said.
Touring keeps Venable very busy. A typical day in the life, "We show up to a show, load in, do a sound check, eat, play the show, talk to fans after the show, sign things for them and thank them for coming out, load out, go to the hotel, sleep for a couple hours – and do it again the next day."
There are off days – sometimes – where she and the band will experience the city. The places Venable has been able to experience because of her music career have been amazing, she said.
For Venable, the stage is where she feels most at home. That's where she's most comfortable.
"I feel like that's what I was meant to do – play music in front of people," she said.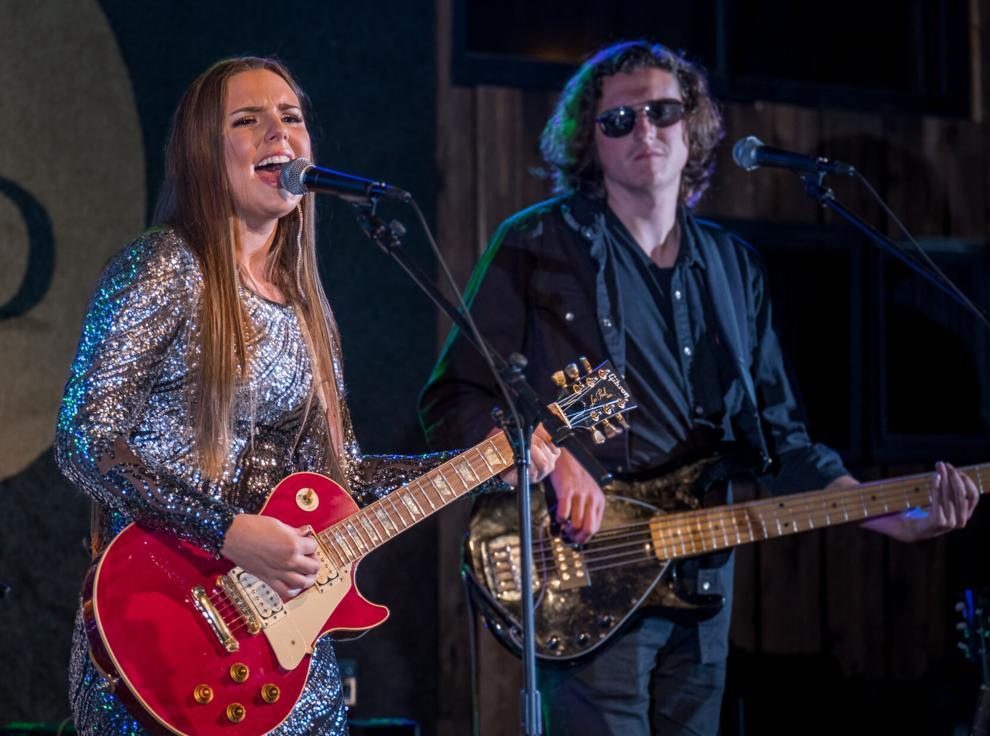 Her shows are all about giving her audience a good time. She wants to make their time at the show worthwhile, so she gives it her all every single time she steps onto a stage. Always playing guitar, Venable brings an electric energy to any venue and its crowd. She is a Gibson Guitar artist as well as a BOSS and Roland artist.
Venable's stage presence is energetic, soulful and inspiring. She's always dressed in mesmerizing attire, such as a sparkly dress, knee-high boots and beautiful jewelry. Her classic style comes from Everything That Blings, a vintage and clothing style shop in Kilgore. Owner Jacqueline Henly first connected with Venable at Porch Fest in Kilgore years ago when she was still a teenager getting her start. Henly had an incredible intuition about Venable and her career, and the two began collaborating. Henly believes Venable's career will go very far. "She has a natural ability to just sing with the voice of God," Henly said. "I have a talent for being able to sense when someone has that 'something' – and she has it."
When she's not being a rockstar, Venable's life is much more slow-paced. She hangs out with her family and friends, and Kai, her Siberian Husky – "pretty normal stuff," she said. But of course music is still part of her days. Under her label Ruf Records, she writes music and records in the studio a lot too. Recently, Venable has been flying back and forth from Texas to Nashville finishing up her new album, collaborating with other artists.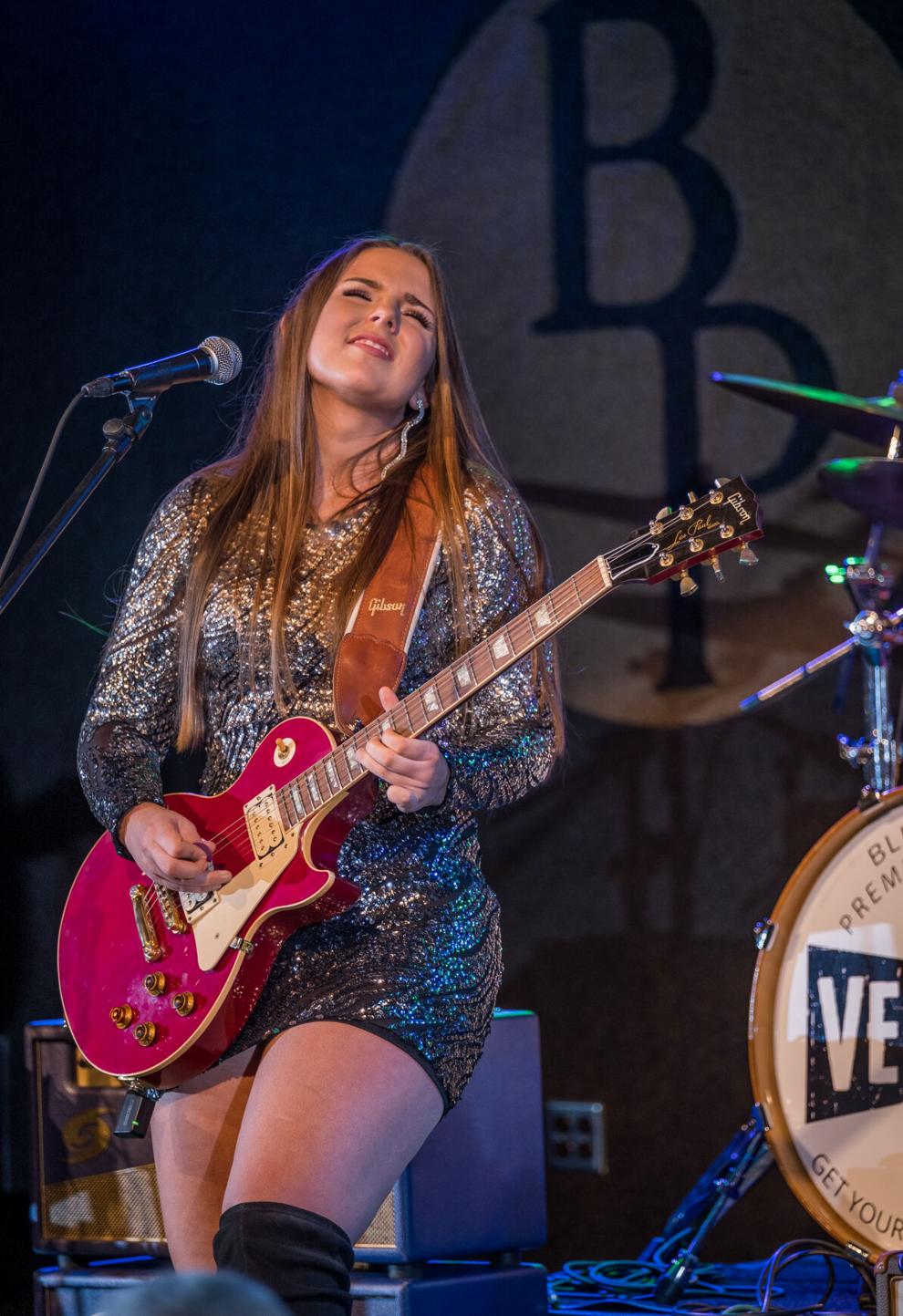 "These songs I wrote with Tom Hambridge and Rich Fleming – they've written on numerous records for people like Billy Gibbons, Joe Bonamassa, Buddy Guy, a lot of really great artists. So going from writing my own songs to collaborating with other people who have been doing this for so long and have written for such amazing musicians, has been a really great experience for me," she said.
Mike Zito, producer of Venable's album Texas Honey, called her the "future of blues and the crossover music of American roots-rock," according to Venable's website.
Venable's songs are passionate and personal, and she puts her heart and soul into every line. She has a way of drawing in a listener and taking them to another place – picturing a time in their life, an experience they've been through, or a dream they want to chase.
When Venable writes a song, she looks to things going on in her life that others can relate to.
"That's ultimately why I write music – to take away someone's problems, or let them know it's OK to feel a certain way. We're all human, we all go through things, we all make mistakes, so that's where I go when I write a song, to things I've been through in my own life," she said.
Her work ethic comes from her parents, Jack and Cindy, who have always been great role models and supported her through it all. "They're my cheerleaders, I'm so grateful for their support and happy to have them in my corner as well," she said. Ally also has a close relationship with her younger brother Dylan.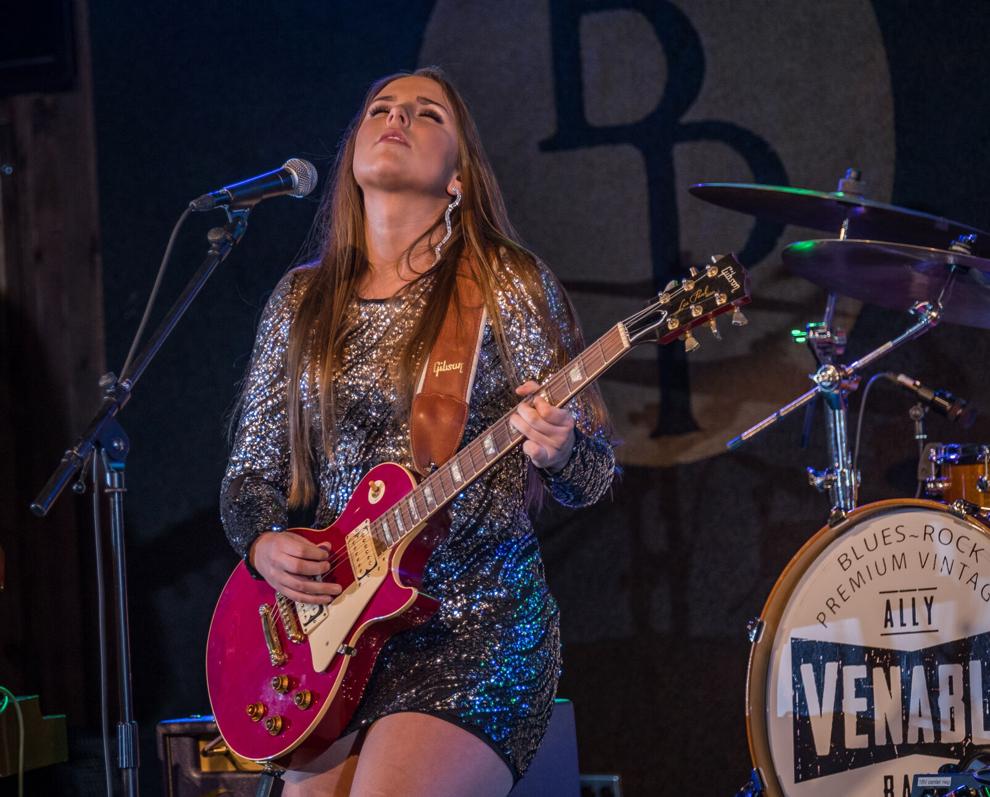 She owes the world to her father Jack, who took her to shows when she was still a teenager, drove her band all around until wee hours of the morning then went to his job hours later, and just about every and anything else he could do to be there for his daughter. He even took guitar lessons alongside her when she was 12 – "but I soon surpassed him," Venable said with a laugh.
Venable's albums include No Glass Shoes (2016), Puppet Show (2018) and Texas Honey (2019), and a new one will be released soon. She's currently on the road, with several shows in California and Canada over the next two months. For a full tour schedule, visit allyvenableband.com.