For the Men's Issue, ETX View wanted to style men's golfwear, golf carts and more on a beautiful course. We teamed up with the folks at Alpine Golf Course in Longview and spent a beautiful afternoon on the renovated course. From the greens to the revamped clubhouse and new Pazitivo Inspired Kitchen restaurant, this establishment made the perfect backdrop. While we were there, we heard the amazing story behind the good vibes at Alpine. Read below.
A vibe isn't something you can manufacture.
Defined as "a distinctive feeling or quality capable of being sensed," a vibe isn't something you can buy, either.
And even though Alpine Golf Course in Longview has undergone extensive renovations, not one dollar was invested to create the undeniably comfortable, positive vibe at the all-in-one golf club, restaurant and entertainment venue.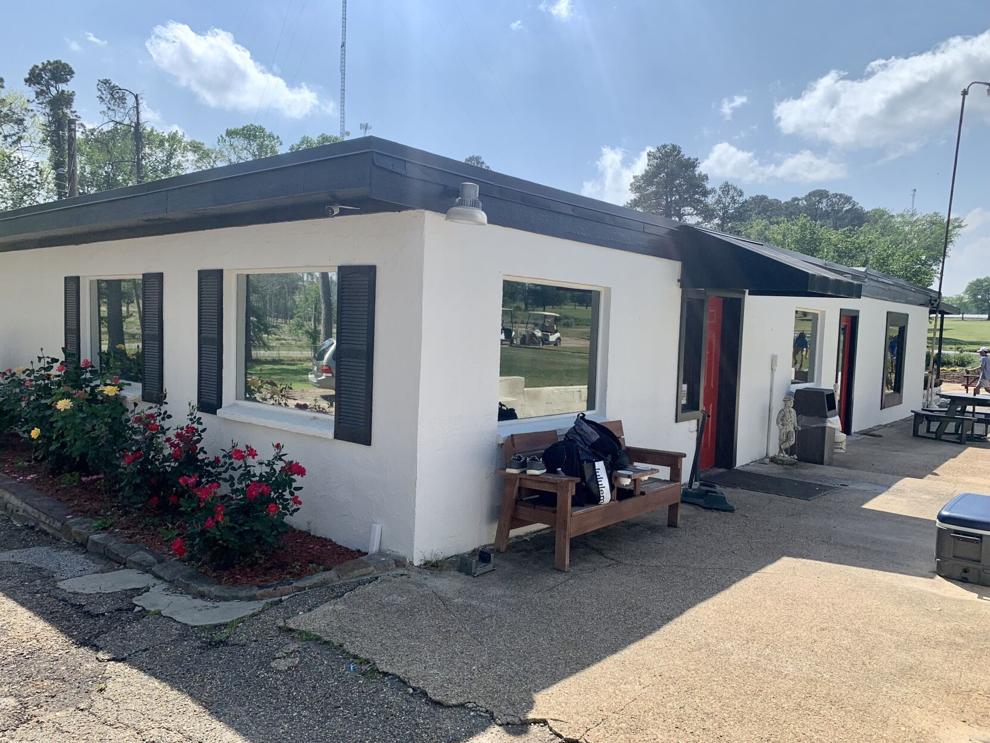 Joining together with good energy and leading their team by example, Alpine owner Ronnie Boorman and his right-hand man and Pazitivo chef Michael Reyes have naturally crafted a priceless feeling visitors experience as soon as they enter the doors of the local establishment.
The golf course itself has a long history, beginning in 1955 when it was created by Wendell and Mary Benningfield, later owned by Chuck and Mike Williams, then Ronnie's parents Ron and Shirley Boorman. Ronnie officially took over operations on March 1, 2022 and began his efforts to convert the space into a one-of-a-kind entertainment concept.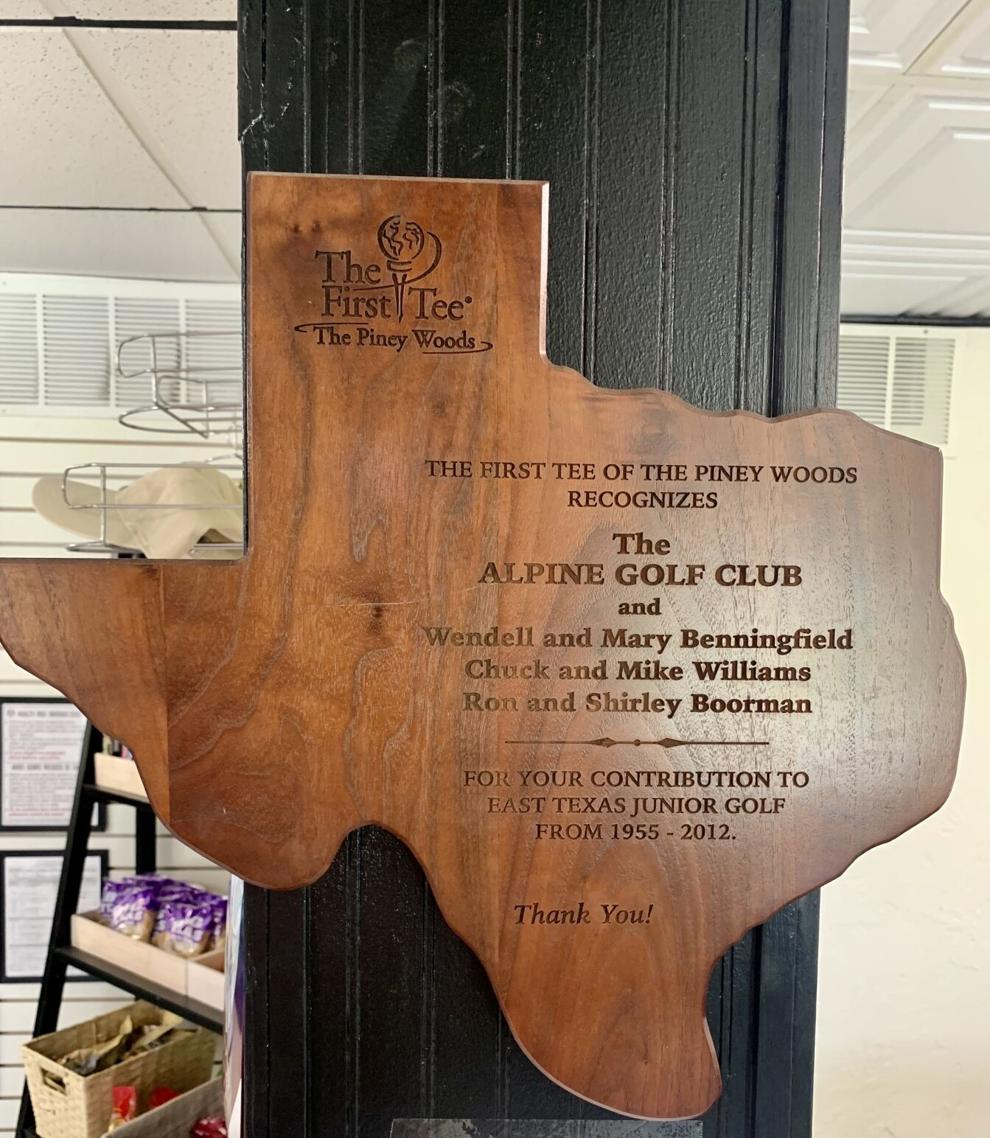 Of course Alpine remains an excellent place to play a few rounds of golf, but it's transformed into so much more than that under Boorman's leadership. He completely gutted and renovated the building and is also working on the course's infrastructure, like its water, cart paths, flags, tee markers, and more. Once renovations were well underway, he began to consider the idea of starting a restaurant inside the building.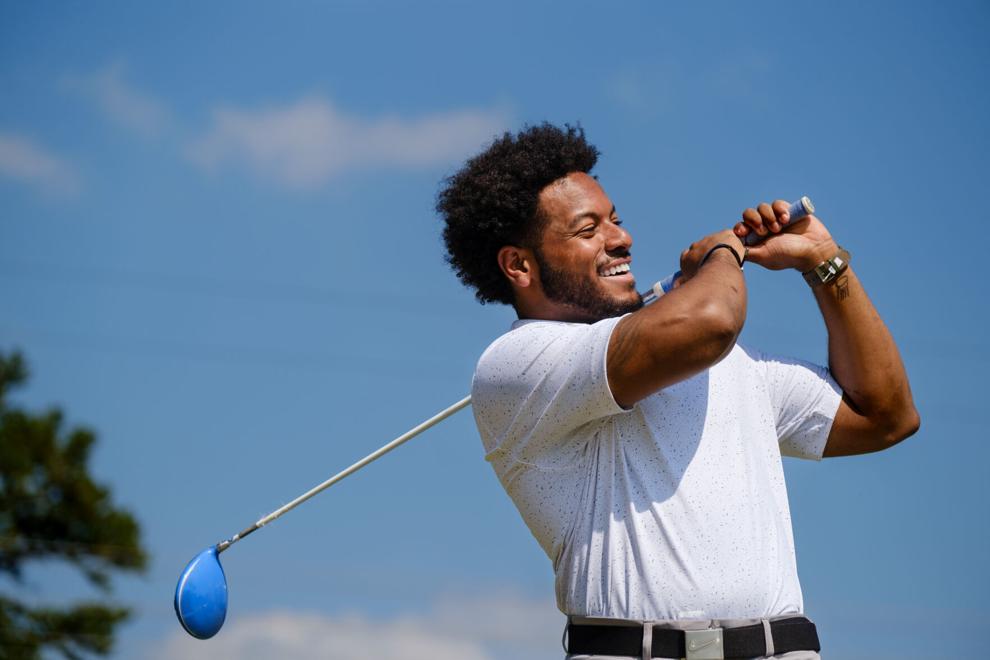 "And that's when I ran into Michael," Boorman said.
Boorman and Reyes connected through a mutual friend, and are now working together taking the East Texas food and entertainment scene by storm. Reyes – a Phoenix, Arizona native and longtime chef – had been out of the game for a few years after the pandemic. He wasn't sure he'd make the choice to get back in the kitchen professionally, but when he and Boorman met, the stars aligned.
"If I was going to do this again, it was real important for me to have a connection with a like-minded person, and Mr. Ronnie and I have that. We broke bread, and the way we connected over music, good times, food – and our affinity for good food – was special," Reyes said. "That's where we learned we know who we are and what we want, and that we're on the same page with our vision, and now it's all coming to fruition."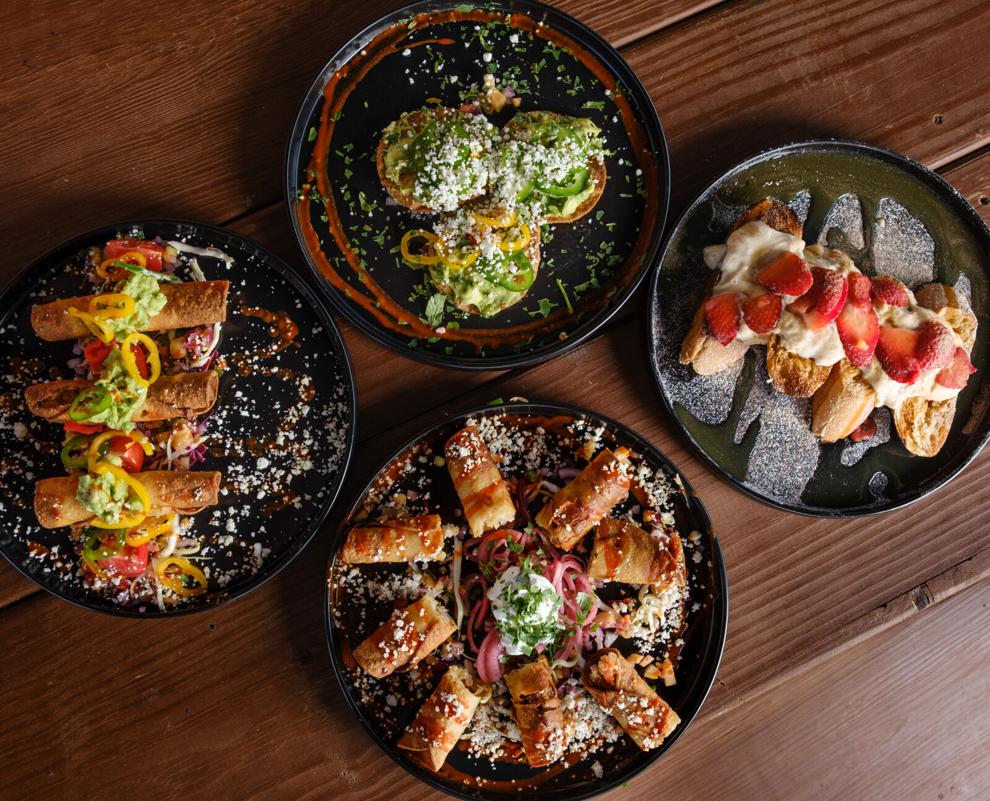 Reyes is the chef at Pazitivo Inspired Kitchen, the restaurant located inside the clubhouse at Alpine. Lovingly called "Chef Paz," Reyes' style is described as a fresh, bright fusion that comes together to be something unlike anything else served in East Texas.
When Reyes is in his element cooking up these unique dishes, he's inspired by good vibes, kindness, and even the natural beauty surrounding him at Alpine.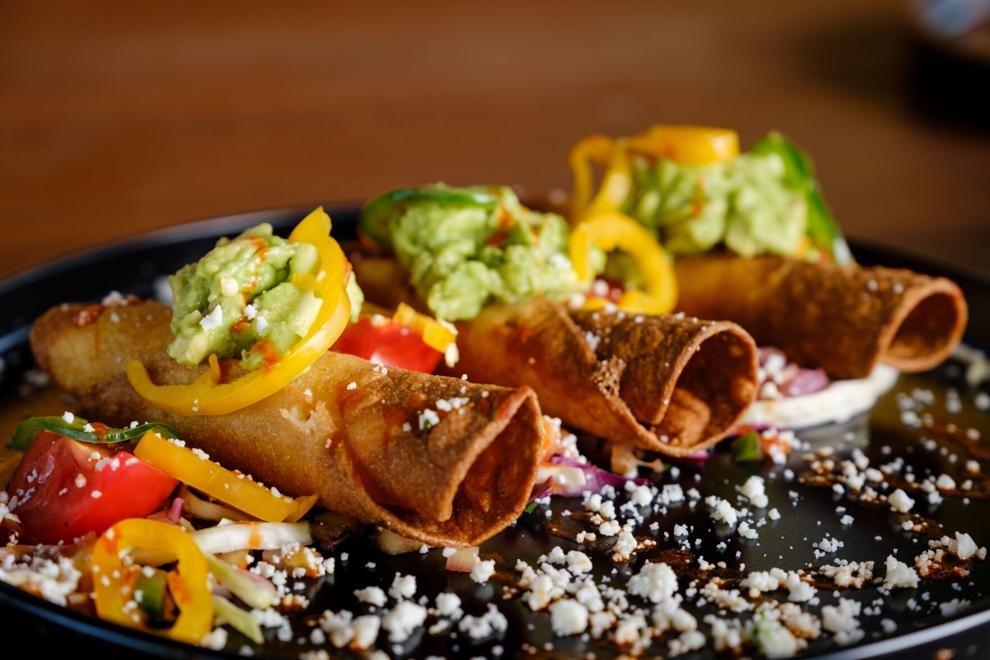 "My last kitchen in Phoenix, I was landlocked downtown, surrounded by cement," Reyes explained. "This, though – this is much more special, much different. It was a more organic situation, and we have such a spectrum to work with that is East Texas with the big pines, the water, the greens, the blue skies, and of course, our team. When I was on sabbatical (out of the business for four years), I was just dreaming of food, what I would do and wish I could do."
And now he's right where he wants to be, excited to call that beautiful landscape and a Carribean blue food truck his "office." The veteran chef's kitchen is located inside the truck, which stays parked on the property rather than hitting the streets as a traditional food truck.
"We're a full-service restaurant, our commercial kitchen just happens to be in that truck," Boorman said. The truck has industrial-grade kitchen equipment, and everything Reyes could ever need to prepare their special dishes, which patrons rave about.
Reyes, with the help of his two assistant chefs, creates small-batch, made-to-order items. Some menu items include Angus Asada with teja's pico de gallo; Pollo Chacon with pickled onions, cabbage and chipotle crema; Pork Carnitas with cabbage, onion, cilantro and Modela salsa; tempura crusted mahi mahi with pickled onion, cabbage, chipotle crema and avocado crema; Pork Belly with pickled onion and Modela salsa; Mushroom Picadillo with mushrooms, sweet chipotle peppers, brussel sprouts, pico, cotija and avocado aioli; and Hippie Verdure's with kale, crispy brussel sprouts, house frijoles, pickled onion, avocado and cotija. The restaurant also has tapas like Queso de Paz or Guacamole with chips. It also serves brunch all day.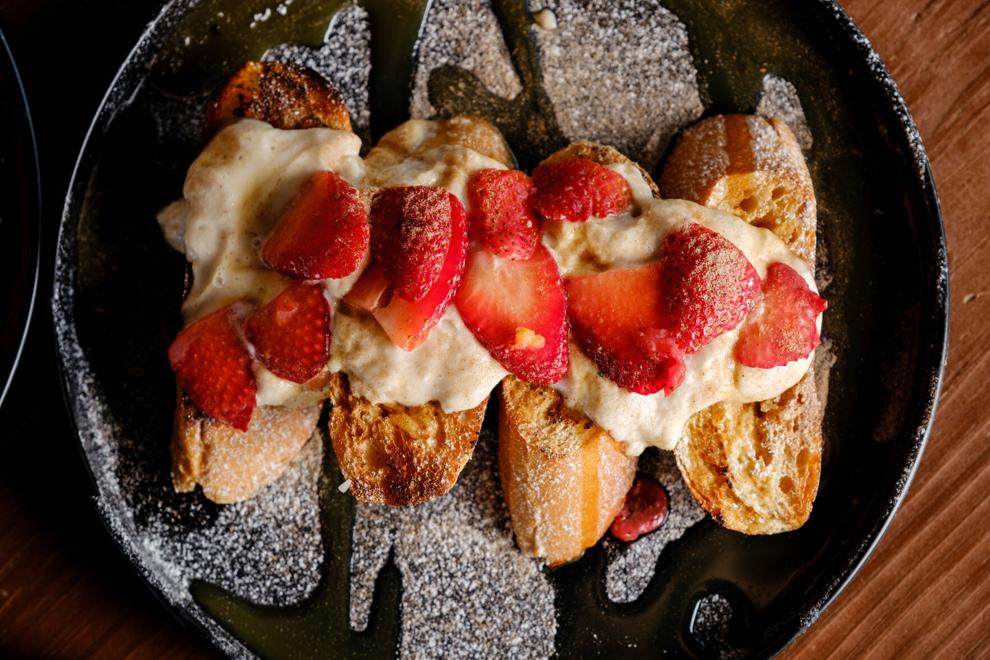 "Brunch is our signature," Reyes said. "It's really our niche and you can get it all day every day we're open."
Some of those brunch items include Tres Leches French Toast, made with brioche bread, fresh berries, housemade cream and canella caramel sauce; Pazitivo Huevos Rancheros with free range eggs over easy, crispy tostadas, heirloom ranchero sauce, cojita and frijoles; and Chilaquiles (tinga, angus, carnitas, crema, queso) with mild green or red, tortilla chips, eggs (any style), fresco, onions, cilantro and avocado.
And you'll only know this because you're an ETX View reader and now "in the know," but Reyes will even whip up some livers and onions for you if you request it. The secret menu item came to be just because Reyes and Boorman said their mothers both loved the dish, so they wanted to create their own version.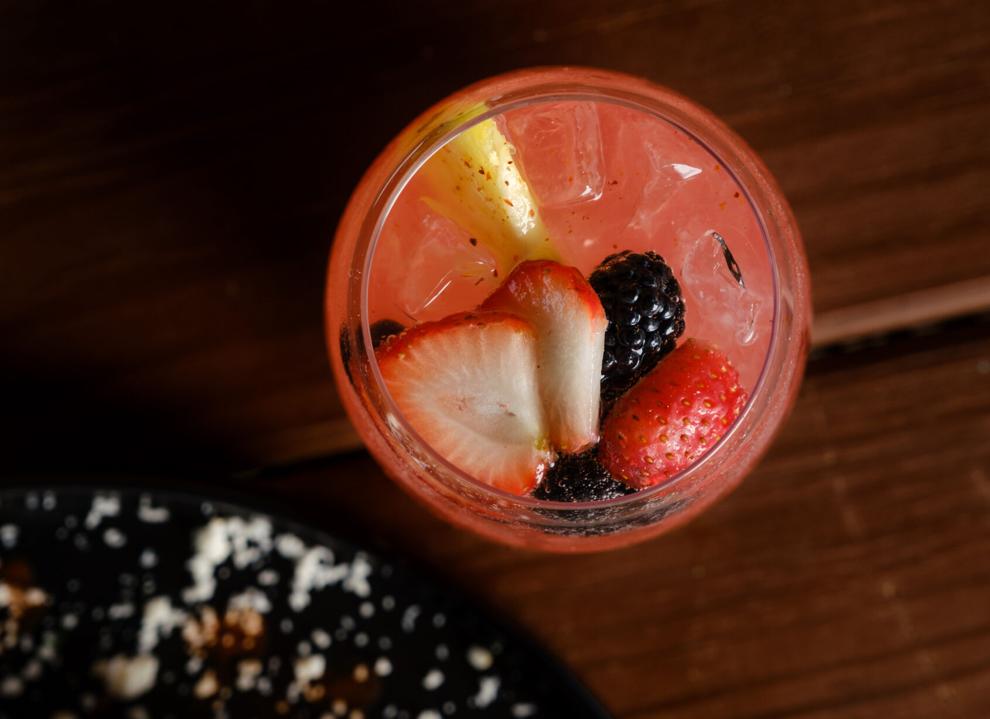 For Reyes and Boorman, the secret sauce to creating that vibe at Alpine and Pazitivo is "intention."
"Pazitivo – it's an intentional word. We don't do negatrónico, we do positive. It's a lifestyle, a vibe; it's our cocktails, good times, kindness – all of these are very important ingredients that make for a pretty good day here for us," Reyes said.
The pair "leads by example" for their team, doing a little bit of everything when it's needed – whether that's sweeping floors, doing payroll, waiting tables or checking on the course – which cultivates an contagious willing spirit for everyone working at the establishment. For their team, it's all about serving others and enjoying every second of that.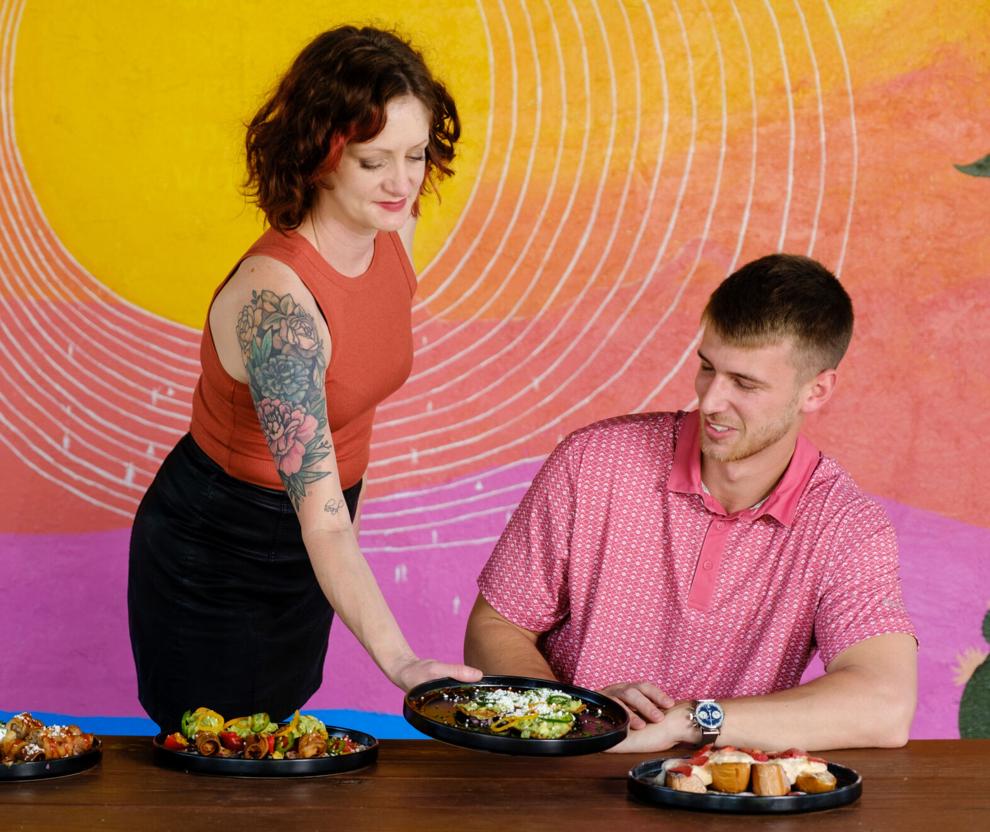 "We're different, and we're gonna stay that way," Reyes said.
Boorman said what makes the establishment stand out is the "love and preparation" behind everything they do. They truly put their all into everything they offer, and Boorman also credits their desire to cater to people who want to have a good time and live a more relaxed lifestyle.
"We're not just a golf course or a restaurant, we're in the entertainment business – the fun business. We want to be the neighborhood hangout where you can bring your kids, your dogs (on a leash, outside) and make this a place where you and your friends, or you and your spouse, might want to come and enjoy the entire day. Brunch in the morning, golf in the afternoon, then cocktails, music, and dinner in the evening – that's what we're trying to do," Boorman said.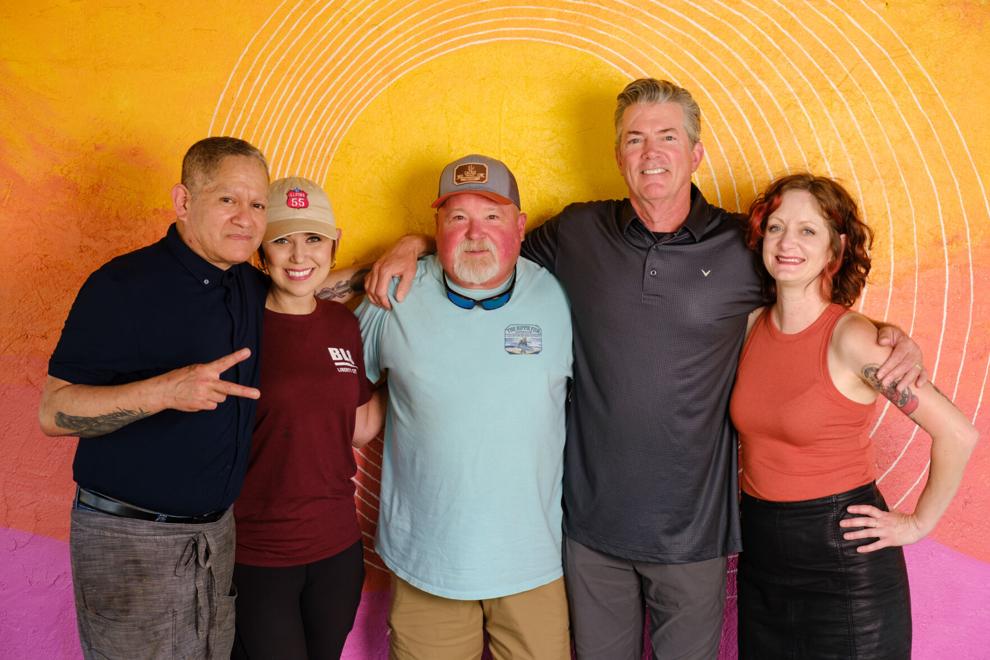 Exciting projects are in the works for the local eatery/golf/entertainment combo, including more with Alpine 55, which was part of the rebranding process and is described by Boorman as an "overall vision" that inspires the property as a whole.
"We want to be an entertainment district and destination place for people to go. We've got our restaurant, golf course; we want to do live music and other things are on the horizon. If God keeps blessing us, maybe it'll happen sooner rather than later," Boorman said.
The facility has three dining rooms including a private room with a large, round table that seats many and can be booked in advance for larger parties, meetings or celebrations, a bar that serves beer, wine and specialty cocktails, and an outdoor patio.
You can follow the kitchen on Instagram @pazitivotacos to keep up with their journey. The modern Mexican restaurant is open 10 a.m. to 9 p.m. Tuesday through Sunday, and golfers can hit the course five minutes after daylight and until about 7:30 p.m. during the spring and summer hours.
"We look forward to the opportunity to serve you," Boorman said.