Barbara McClellan fell in love with food at 8 years old.
Born in 1939, McClellan was just a girl when she started helping her mother in the kitchen after her father died. "That's where my lifelong love for cooking began," she said.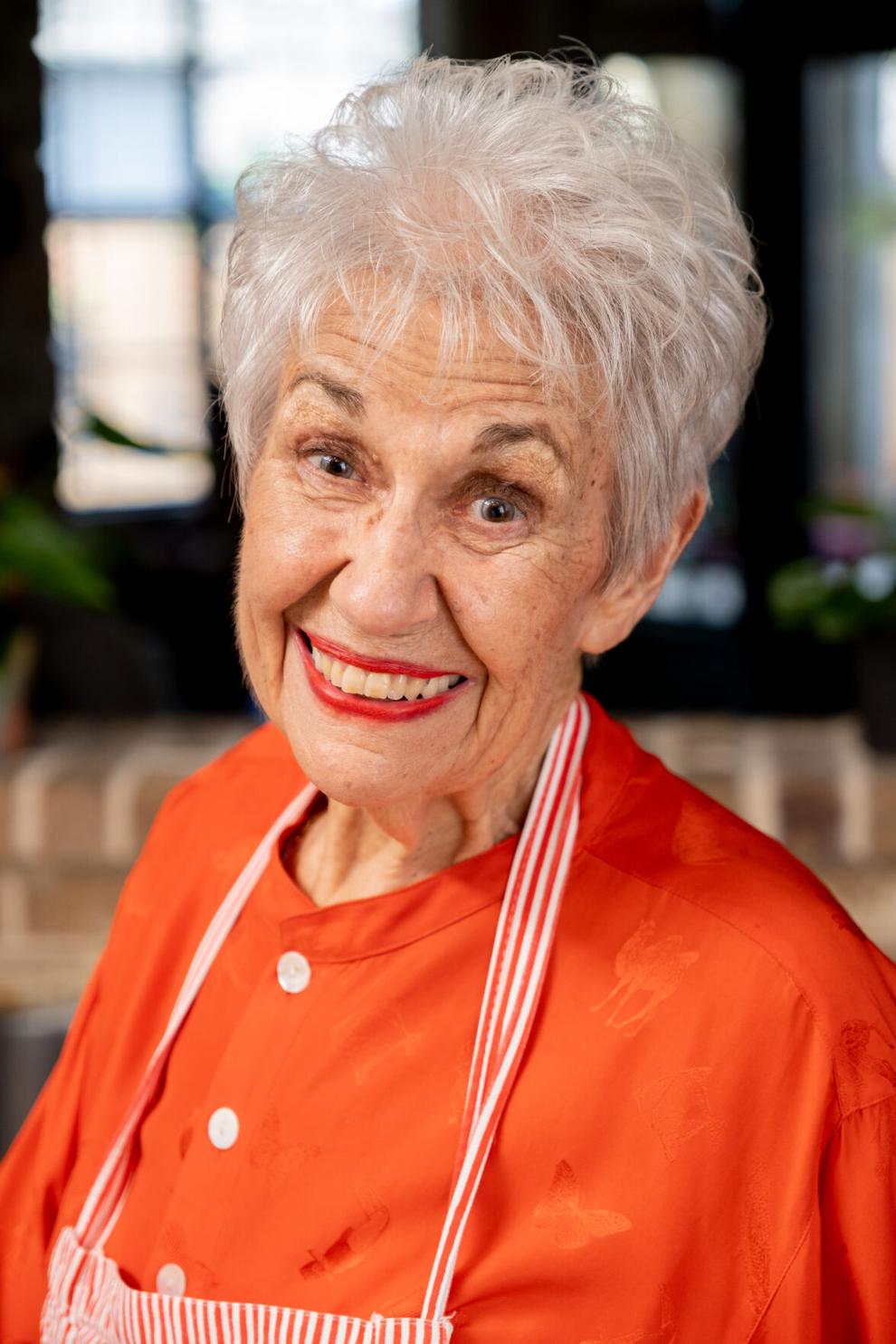 Now 83 years old, the Longview resident has been writing for the local newspaper's food section for more than 52 years. As a young girl, her love for newspapers was synonymous with her love for food. She remembers sitting at her father's feet, listening to him read the daily newspapers aloud. Those are some of her fondest memories. 
Throughout her time growing up in Tyler, McClellan continued cultivating her cooking skills at home. After high school, she earned a music education degree at Baylor University and in 1961, she married her first, now late, husband and moved to Longview. Of course, she continued cooking and reading the paper.
"... Though money was scarce, we still took two daily newspapers – morning and night. The newspaper from Houston had food columns in each paper, and I lived for those articles and recipes," McClellan said. At the time, the Longview newspaper didn't have any sort of local food column. She said wire service recipes were published, but they often contained ingredients unfamiliar in East Texas. She spoke with the then-editor who asked her to start writing a column.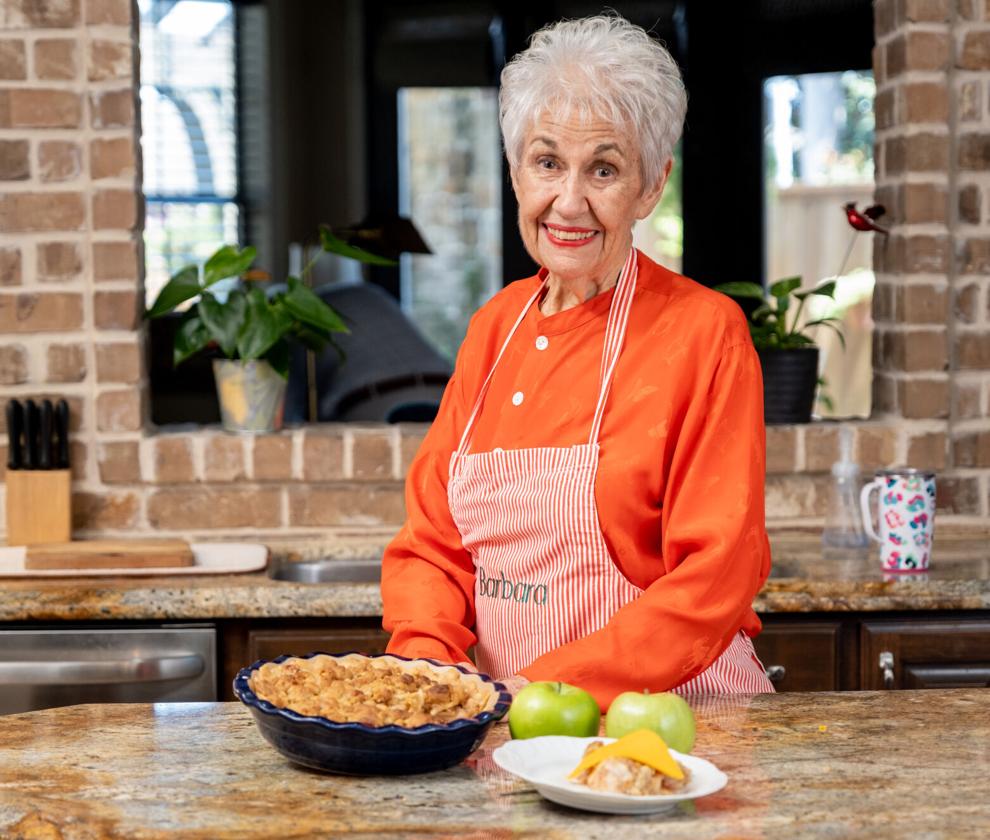 First publishing in 1970, McClellan's early columns included "three easy, but good nutritious recipes," she said. She feels it's important to help people understand that they don't have to have a bunch of fancy ingredients to have a delicious meal. And cooking doesn't have to be all that complicated – just a handful of ingredients can come together to make something amazing. 
"My mother was a superb cook, but not a 'fancy' cook," McClellan wrote in a 2017 News-Journal column. "If herbs or spices were mentioned that she was not familiar with or that we did not have, she just omitted them. I think I did the same thing in my early days of cooking."
McClellan wanted to teach readers to actually enjoy cooking, since they have to do it anyway. Soon, seeing her byline was addictive. 
"People I knew in the community were impressed to see my name in the paper," she said.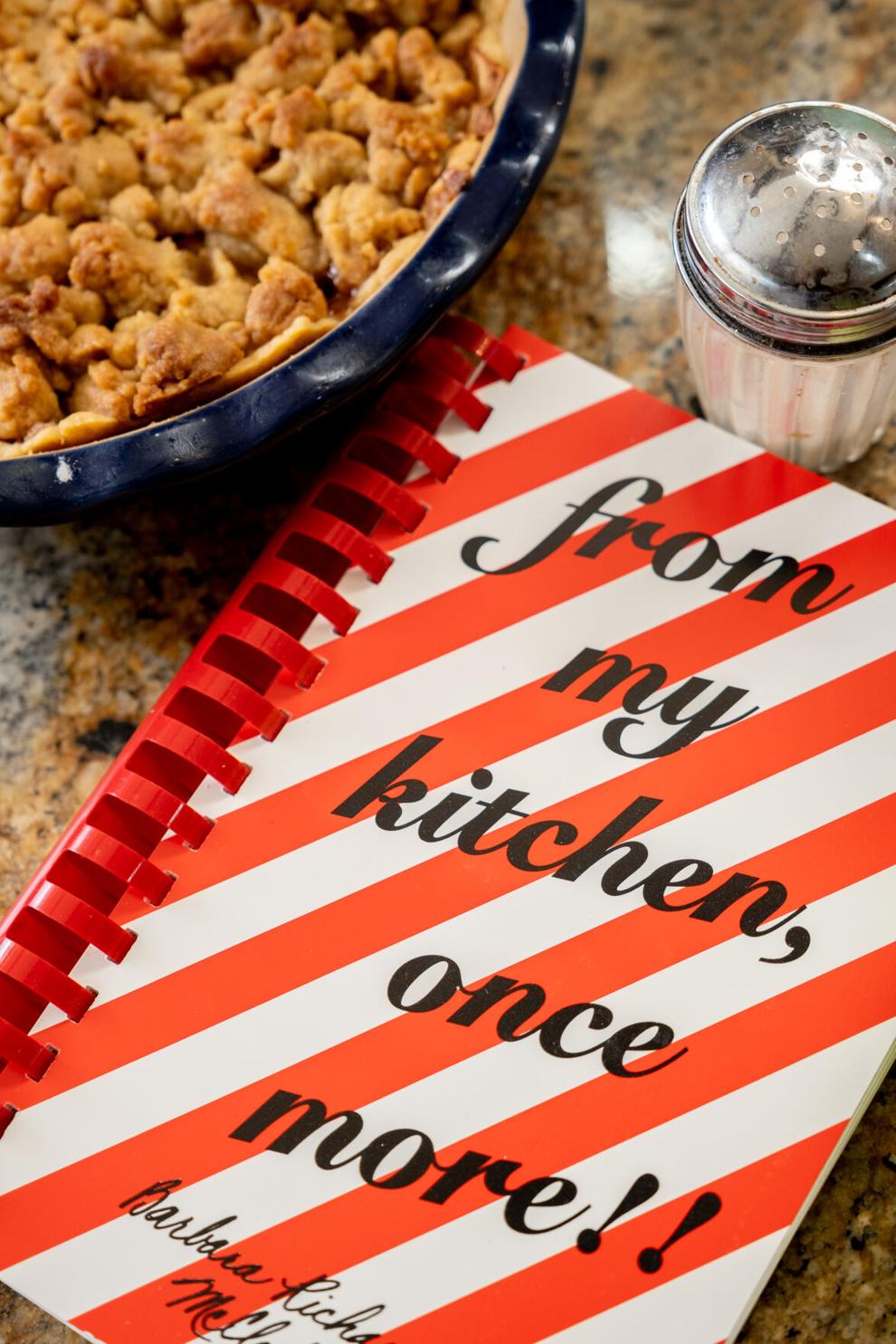 Over half a century later, McClellan is still writing food columns, which are published weekly in the Longview News-Journal's Taste section and the Food page of her hometown paper, the Tyler Morning Telegraph.
"I create my own recipes and use recipes from friends because they like their name in the paper too," she said. 
She gets inspiration from a number of things, but she said the best place to get recipes is the beauty salon because women love sharing things. She's published three cookbooks, "From My Kitchen," "From My Kitchen, Too" and "From My Kitchen Once More."
When she was a young bride, she had only three cookbooks. "Two were wedding gifts, and the other was a gift we were given when we opened a small savings account at a bank. Those books are still my favorites out of the hundreds I have or have had," McClellan wrote in her column. She was married to her first husband, Kenneth Richardson, for 35 years before he died suddenly of a heart attack. She later remarried Joe McClellan and they have now been married 26 years. She is mother to four children and grandmother to three.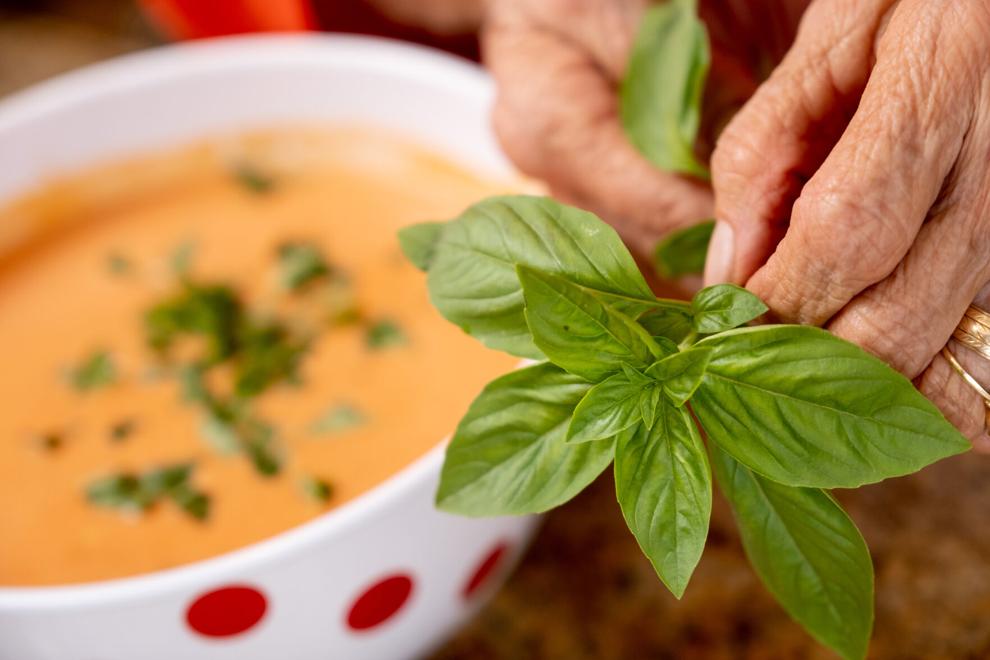 She was a music teacher for many years, once owned and operated her own restaurant, has been involved with a number of choirs and community theater productions, has shared her cooking skills with adults and children by teaching countless classes, including one broadcast on cable, and a number of other things. Throughout her ventures, that undying love for food never left.
"In her many years of teaching, she somehow found songs that involved food," her cookbook website reads. "For example, she used a song called, 'Snap, Crackle, Pop' to teach music notes and rests. When each class learned the song to perfection, Barbara made Rice Krispie treats for the class. Former students often tell Barbara … that they remember a song or two during their time in her music class – but most of all, they remember the Rice Krispie Treats."
Featured in this story are four recipes that are favorites of McClellan's family and friends. 
"My Beef Vegetable Soup is our tradition at the first cold snap, and I often take the apple pie to potluck meals," she said. 
The hearty soup is perfect for a cozy night at home during the fall, or anytime you're craving something warm and filling. It isn't hard to make, and the ingredients aren't overwhelming. The same goes for her classic Quick Tomato Basil Soup. Sweet and Sour Sausage Balls are also a crowd pleaser.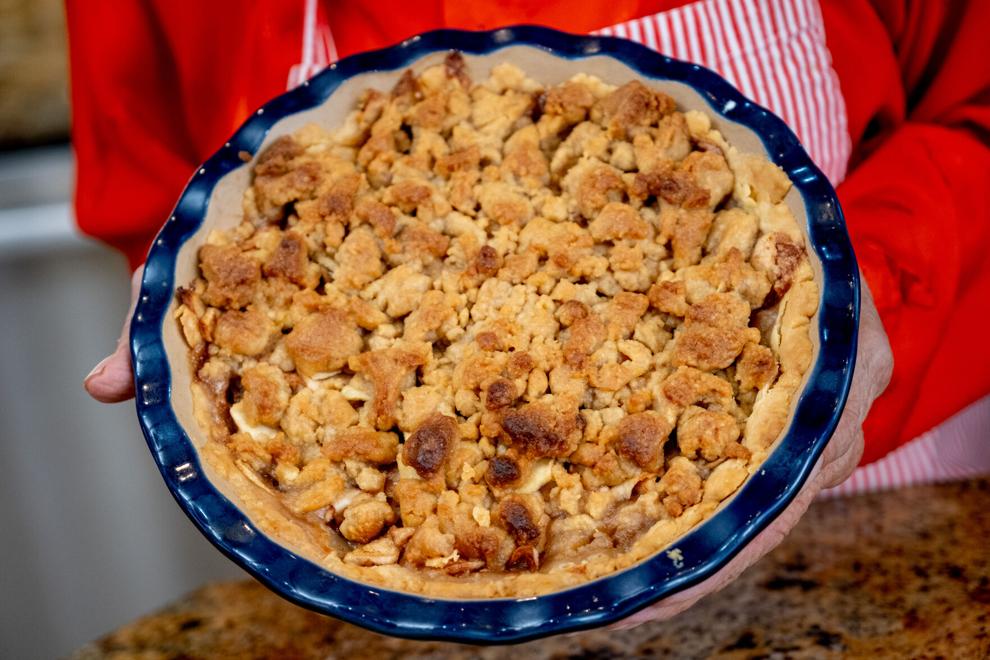 Her apple pie is made with Granny Smith apples and topped with a simple but oh so good streusel topping. 
"My Apple Pie was created as a healthier option, using apple juice and less sugar," she said.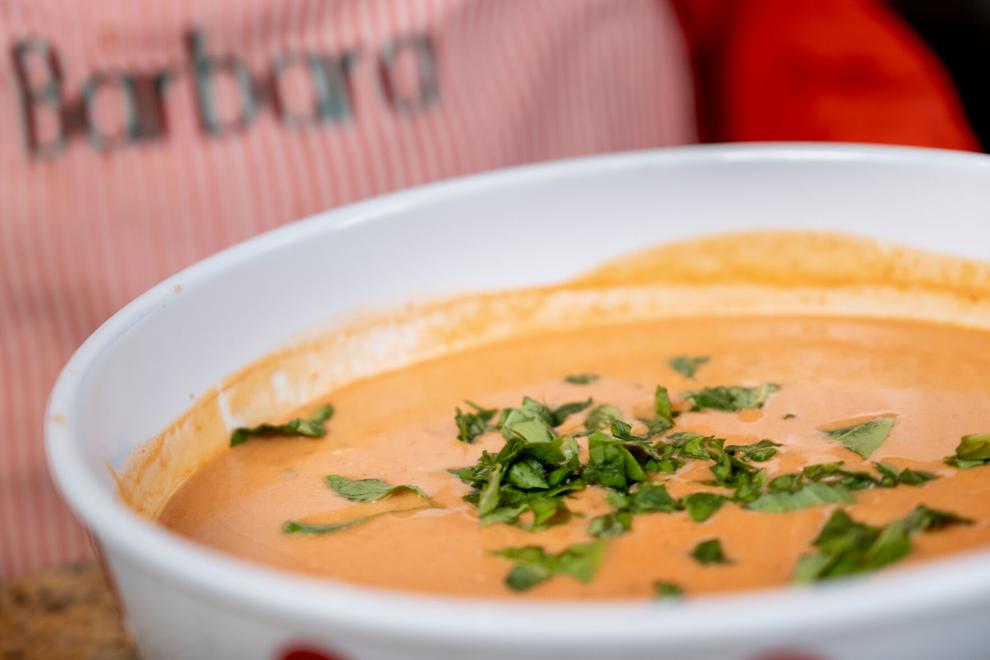 Every Sunday night as she faithfully writes her column, McClellan tells herself it is time to quit. Then she sees someone in the community who reminds her how much they enjoy her column, and it keeps her going.
Readers look forward to her columns the same way she used to live for newspaper recipes. 
McClellan still has that little girl in her, who fell in love with food and newspapers, and the two together. Her life has come full circle.
Visit frommykitchencookbooks.com to order one of McClellan's cookbooks, and read her columns weekly in the News-Journal and Morning Telegraph – until the day she finally retires!