Three East Texas Army veterans are helping to heal combat veterans with the power and healing benefits of the outdoors.
Adam Troy, Martin Montoya, and Kody Corrin co-founded Hookset Brothers Combat Recovery, which offers veterans an outlet through free fishing and hunting recovery trips, after dealing with their own issues related to military combat and adapting to civilian life after discharge.
The nonprofit's humble beginnings began with the trio mowing lawns, painting boathouses and other odds jobs to pay for the fuel in their own personal boats before becoming a nonprofit.
Troy, who served in the Army from 2002 to 2012 and now lives in Bullard, said Hookset Brothers started as a way for them to heal personally.
"When I came back wounded from Iraq after recovering at Brooke Army Medical Center burn clinic I met who is now my best friend Martin Montoya. For some reason he just had to meet me knowing I was one of the first wounded soldiers in our battalion to come back wounded," Troy said. "Long story short, we began fishing the ponds of Fort Hood until he deployed to Afghanistan. While he was gone I got serious into bass fishing once I was medically retired from the Army and then he was wounded in Afghanistan in a roadside bomb. During his recovery and his own medical retirement, we focused on tournament fishing around Texas and became quite good at it."
Troy said a fishing experience the men had with another veteran changed everything and put them on the path to what the nonprofit has become today.
"We got a call from one of his former soldiers who asked to go fishing with us. We of course said come on and enjoyed a day on the water. Two weeks later he texted 'thank you, thank you' for saving his life," he said. "He had planned to commit suicide and going fishing with us was his going away present. But he enjoyed it so much he had now bought fishing poles and is taking his son fishing at his community lake. After that moment we knew God had put that opportunity in our lives to help our brothers and sisters in arms through the outdoors."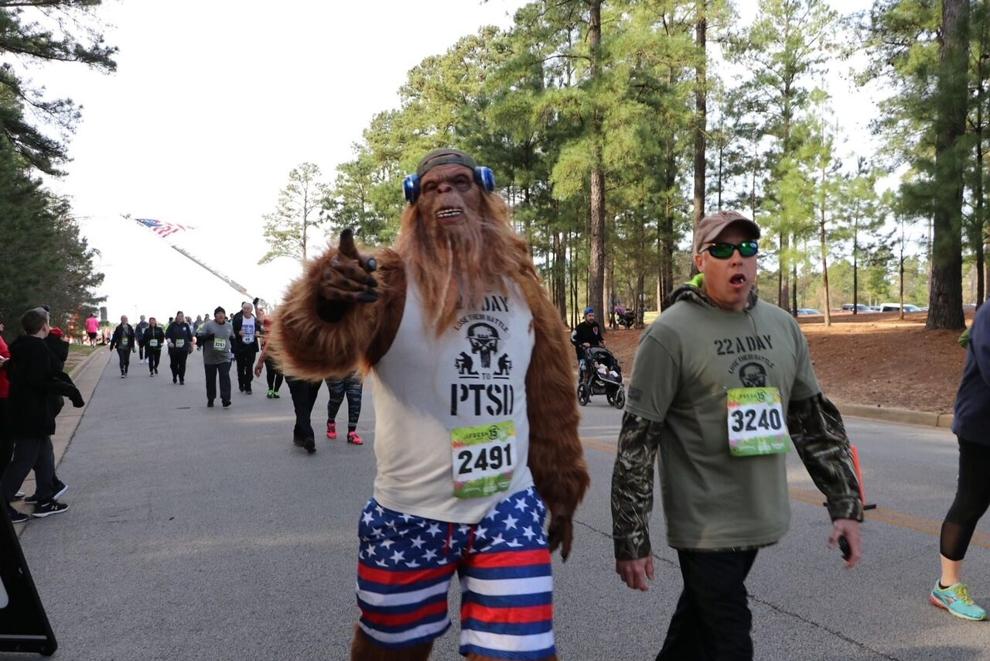 Hookset Brothers Combat Recovery is a 100 percent volunteer-based organization, meaning no one with the organization makes a profit.
The organization has civilians who use their vacation days to guide trips and many times you can find one of the men themselves sitting in a hunting blind with a veteran.
"We simply aren't an organization that links combat veterans with ranches and or fishing guides. We are personally guiding such trips, sitting in the blinds with them and sharing our own stories of PTSD struggles," Troy said. "Doing so lets the combat veteran know they aren't alone in the struggle, that there can be light in the darkness if we stand together. We sacrifice a lot of our own family time to provide the support we do but understand that support can and does save lives; we are living examples of such."
Troy said the nonprofit has become part of his own personal therapy.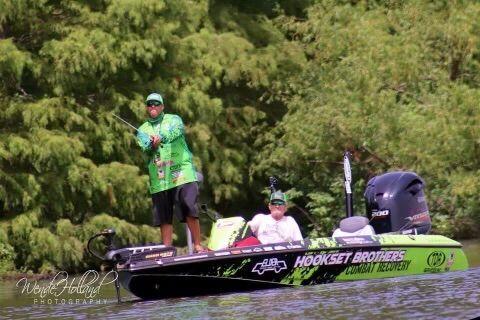 "After 10 years and three deployments to Iraq, Afghanistan, everything changed after my body was on fire lying on the roads of Iraq," he said. "Being the co-founder of Hookset Brothers Combat Recovery 501(c)3 gives me a purpose and a focus to ward off and keep at bay my own struggles with PTSD. It also shows our children that serving others, helping others get through struggles, can and will be one of your greatest acts to mankind."
On Nov. 3, Hookset Brothers Combat Recovery received the Governor's Innovation in Volunteerism Award during an online awards ceremony hosted by Honorary Chair of the Governor's Volunteer Awards, Texas First Lady Cecilia Abbott.
The Innovation in Volunteerism Award was a part of the 38th annual Governor's Volunteer Awards. These awards, presented in conjunction with OneStar Foundation, honor the exemplary service of individuals and organizations that have made a significant and measurable contribution to Texas communities in the past year.
Awardees were selected for engaging in volunteer service that effectively addresses a critical need, makes a sustained positive impact on the community, and inspires others to get involved in their cause or community.
Troy said he couldn't believe it when he got the phone call.
"I was in the middle of volunteer coaching middle school football at Brook Hill when my phone rang. The caller said he was from the governor's office and that we had been nominated and subsequently awarded the Texas Governors Volunteer of the Year Innovation of Volunteerism Award," Troy recalled. "Of course I didn't believe the person and started getting irritated because I was in the middle of coaching."
Troy said once he realized the caller was serious, he was immediately elated.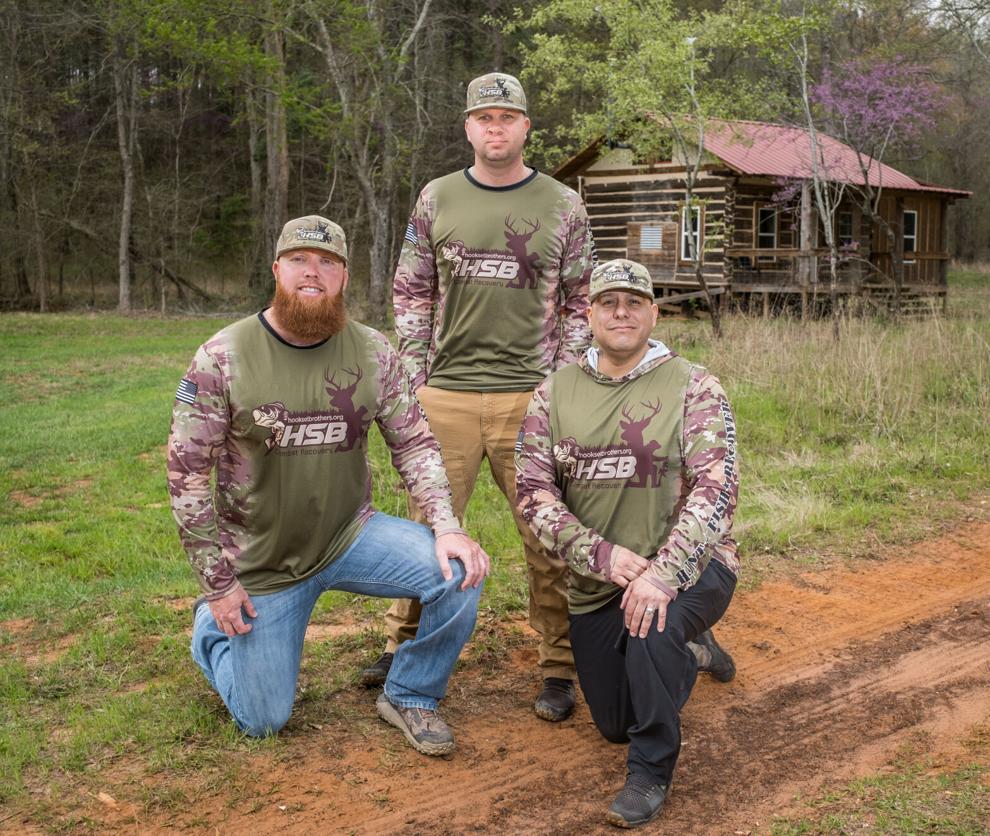 "I was on cloud nine, just really excited that we were nominated and selected," he said.
"I think we were most excited that it was an opportunity to spread the awareness of using the outdoors for PTSD recovery and it had reached the level at which it did with being awarded with this honor," Troy continued. "We hope it brings about a better focus to those who can help support not only our efforts but the many other nonprofits like ours throughout Texas and the United States."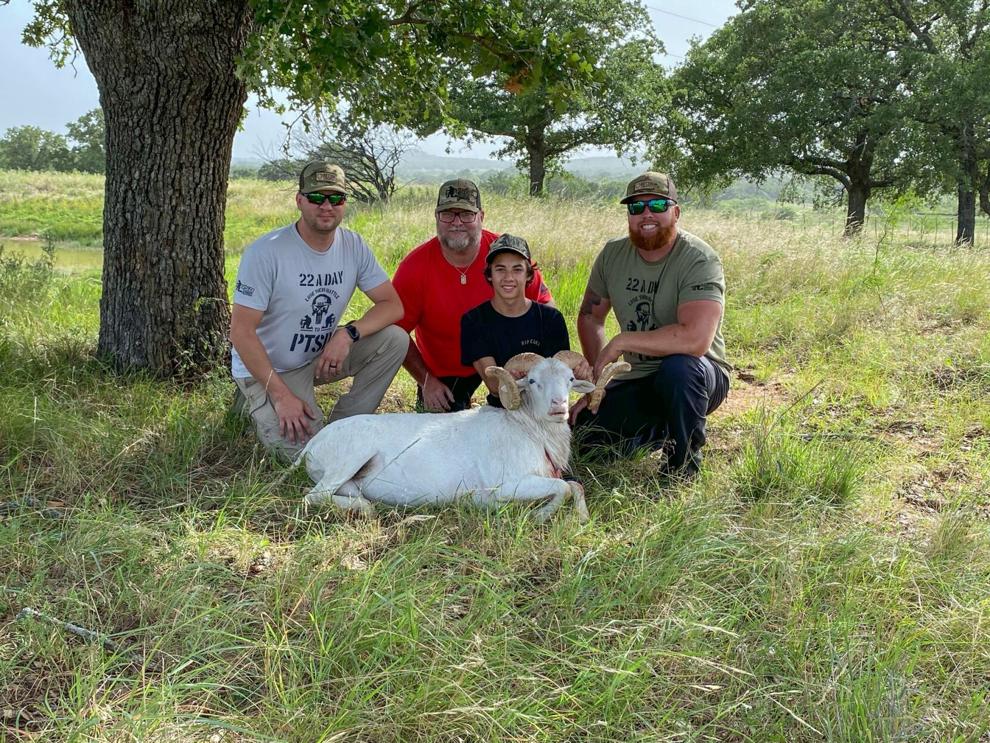 Montoya, who served from 1999 to 2014 and also resides in Bullard, said he knew from personal experience how healing the outdoors could be and knew he had found a calling.
"When Adam and I realized that the outdoors not only helped us, but that it could help so many others, we knew we had a new calling and a new mission to save combat veterans' lives," Montoya said. "When our fishing buddy contacted us after that initial fishing trip and said the trip saved his life, it was all the evidence needed to affirm our mission."
Longview native and current resident Kody Corrin, who served from 2005 to 2012, said he is grateful to be part of the organization and share the healing effects of the outdoors with other combat veterans.
"When I met Adam and Martin, we shared a common love for continuing our mission of taking care of soldiers. The outdoors made that connection for us and the rest is history," Corrin said. "We have been working as a team for the last nine years now. We have grown way bigger than I ever anticipated but I'm so glad we have and I'm thankful for the brotherhood I have found in them."
"My personal recovery comes from observing the life-changing events that take place with our veterans in the outdoors," he said. "Hookset Brothers is managed by three wounded and disabled veterans and select volunteers who truly care about our brothers and sisters. We take it personal to do our best at ending the '22-a-day' stigma." According to the Veteran Administration, 22 veterans per day succumb to suicide.
Troy said he firmly believes the outdoors has powerful healing properties.
"The majority of us have used the outdoors for our own recovery so we believe in its healing powers," he said. "We're living proof that the outdoors can save your life."
Troy also had a message for those struggling.
"We've lived your struggles. We still fight the same fight and we're stronger together," he said.
In the almost nine years since its inception, Hookset Brothers Combat Recovery has helped approximately 500 veterans and their families, according to Troy.
For more information, visit www.hooksetbrothers.org.