With a glistening lake nestled among mountains, hundreds of cabins and space for adventure, Broken Bow is a nature lover's dream.
Ideal for outdoor enthusiasts, Broken Bow features an array of family friendly activities including a petting zoo, a museum with a 110-million-year-old dinosaur fossil, zip lining tours and a 29,000-square-foot maze co-owned by a Hallsville woman.
A two-hour drive from Tyler and Longview, it's easy to see why East Texans love to visit Broken Bow.
"There's the lake and all the different mom and pop shops. It's really got that old town charm. There are so many cabins and it's nice to just come up here and relax," said Darcee Shankles, a Hallsville woman who co-owns one of Broken Bow's newest attractions, The Maze of Hochatown.
The area is easy to access, has plenty of activities and is growing in popularity. Those factors, combined with a few others, made Broken Bow the ideal place for the maze, Shankles said.
"We know it's a growing area, so we thought it would be a great addition and offer something different for people," she said. "That's one of the reasons people come here – they're looking for something different."
BEAVERS BEND STATE PARK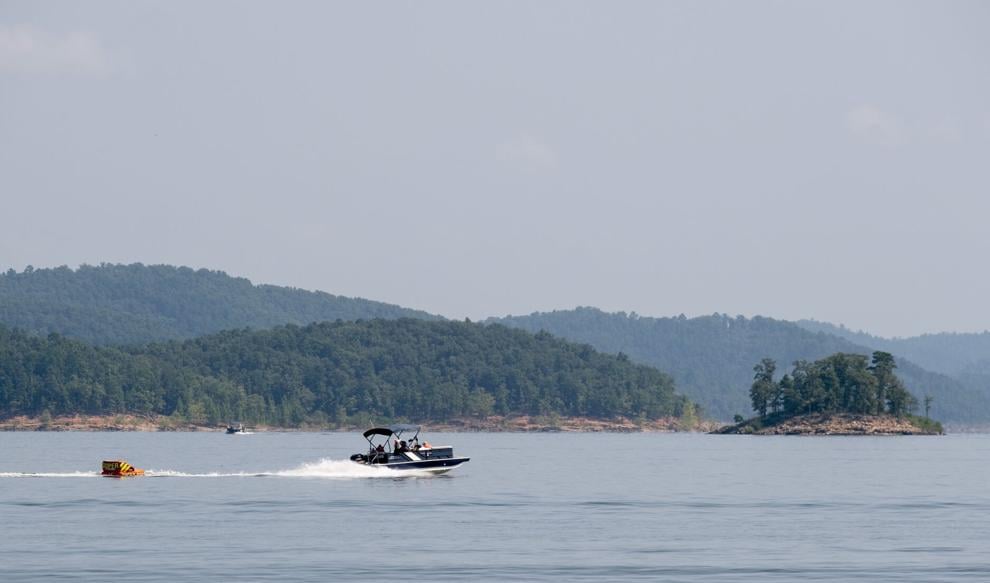 Any visit to Broken Bow must include a trip to the beautiful Beavers Bend State Park. Towering timbers, crystal clear waters and rugged terrain make the state park an outdoor lover's paradise.
According to the Oklahoma Tourism & Recreation Department, Beavers Bend is a 3,482-acre park that features 47 cabins, 393 campsites and more than 50 tent sites spread across eight camping areas. It also offers the 40-room Lakeview Lodge along the shores of Broken Bow Lake.
Within the state park, there are a variety of activities to keep the family entertained.
"Play a round of golf at the 18-hole Cedar Creek Golf Course, explore nature from the 26-mile David Boren hiking trail or enjoy water recreation along 180 miles of pine-studded shoreline and 14,220 surface acres of lake," according to the state department. "Broken Bow Lake offers plenty of coves and clear water perfect for fishing, boating and scuba diving."
Gabrielle Barros, of Oklahoma City, said visiting Beavers Bend is becoming a tradition for her family. The family visited last year, came back this year and would like to return in the future.
"We're looking forward to next time – because there's always a next time," Barros said. "We want to bring in more of our family. My husband is from Brazil so their family wants to come up. We're like, 'We'll show you the outdoors here.' It isn't the rainforest, but this is the American forest."
Barros watched from the shoreline as her husband, Antonio Barros, helped their son, 9-year-old Lucas, do flips in the water while their 4-year-old daughter, Victoria, swam alongside.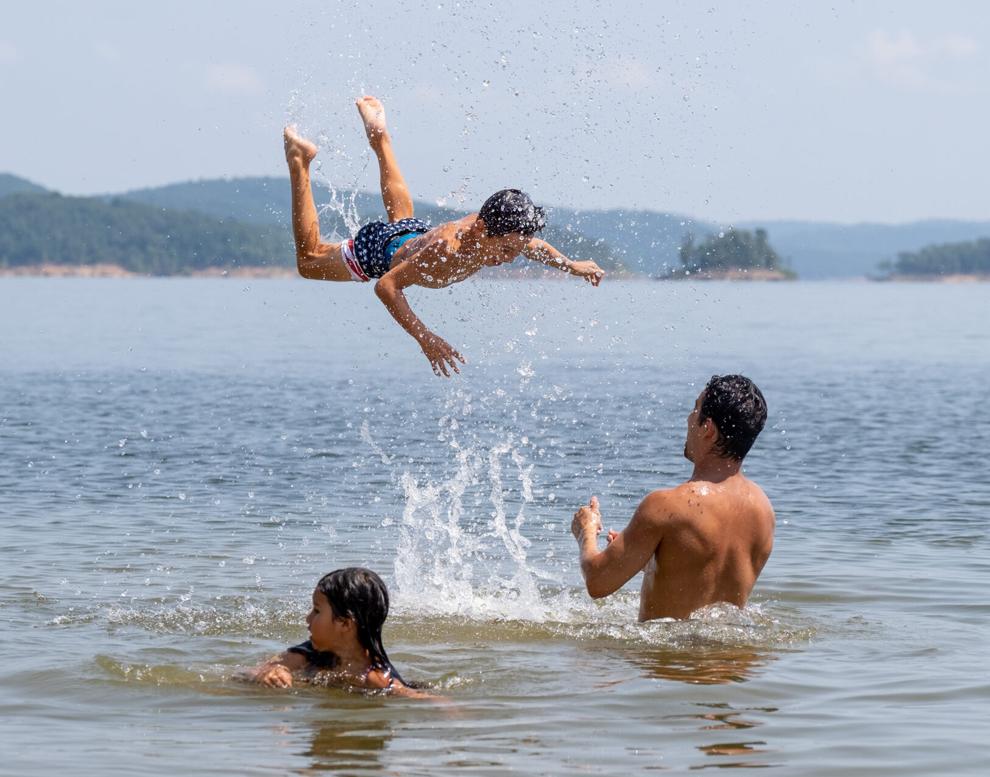 "We're city people, so this is my kids' taste of the outdoors," she said. "They love it. It's a good time."
During their visit, Barros said the family stayed in a cabin and went hiking, found a swimming hole and saw waterfalls, built campfires and enjoyed visiting town for ice cream and dinner.
For adventure enthusiasts, Rugaru Adventures offers the chance to zip line through the state park. Rugaru Adventures features six zip lines that range in length from 300 feet to 1,100 feet.
For those who prefer to stay a bit calmer, the Forest Heritage Center Museum at the state park showcases historical items, wood art, memorabilia and other items related to forestry. In an outside area of the museum, guests have the opportunity to view a 100-year-old log cabin.
And for those who simply want to explore the water, Beavers Bend Marina allows guests to rent jet skis, pontoon boats, cruising boats, houseboats and more.
After exploring the state park, venture into town where more fun abounds.
BROKEN BOW & HOCHATOWN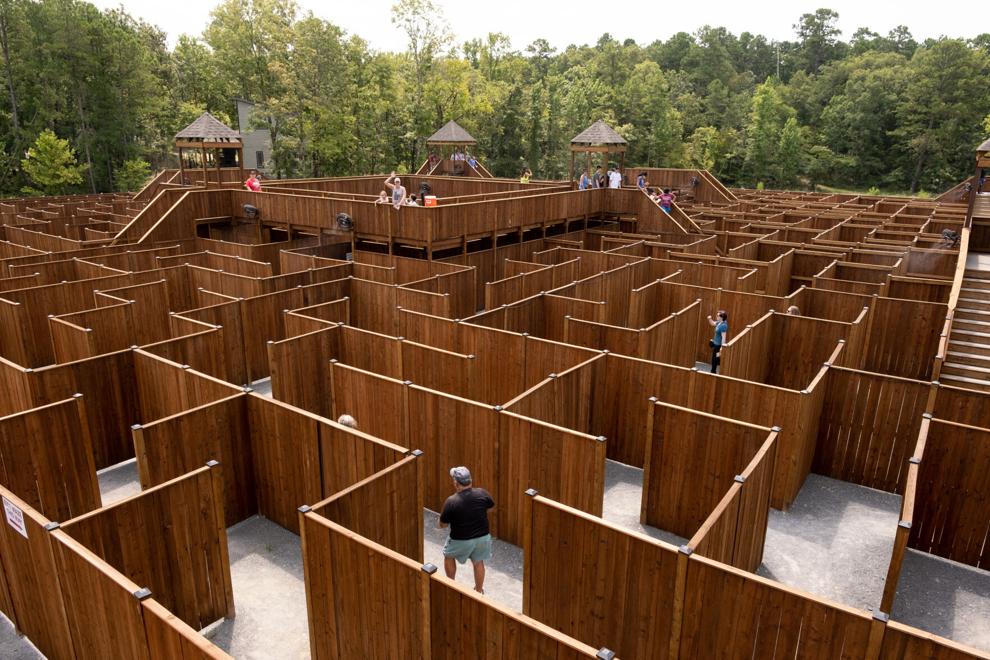 There's plenty of fun to be found in town in Broken Bow and in nearby, unincorporated Hochatown. From a petting zoo and wildlife museum to mini golf and mining, there's a little something for everyone in Bigfoot country.
For animal lovers, the Hochatown Rescue Center and Petting Zoo offers visitors a chance to get up close and personal with rescued wildlife. Visitors have the chance to interact with a variety of animals, including goats and pigs, at this small roadside petting zoo.
Nearby Beavers Bend Mining Company allows children to search for gems, fossils and arrowheads as they learn more about mining. A highlight of the attraction is the 66-foot long sluice mine. The site also is home to Kraken's Revenge Adventure Golf, which allows families to putt-putt through a nine-hole, pirate-themed course.
The Beavers Bend Wildlife Museum features information about native animals. It includes 11 wildlife dioramas of habitat settings around Oklahoma and the surrounding region.
A new highlight in Hochatown is The Maze, which opened on Memorial Day weekend.
Owned by Shankles, of Hallsville, her husband and their business partners, The Maze of Hochatown is a 29,000-square-foot, wooded, outdoor maze. Visitors must navigate through twists, turns, passageways, stairs and towers as they hunt for their way out.
"We incorporated a game with the maze, so it's not just going in and getting out. It's fun. We've got things you can look for in there," Shankles said.
Guests will navigate puzzles and search for hidden stamps throughout the maze while also taking in some of the area's natural scenery from some of its highest towers.
TO EAT & DRINK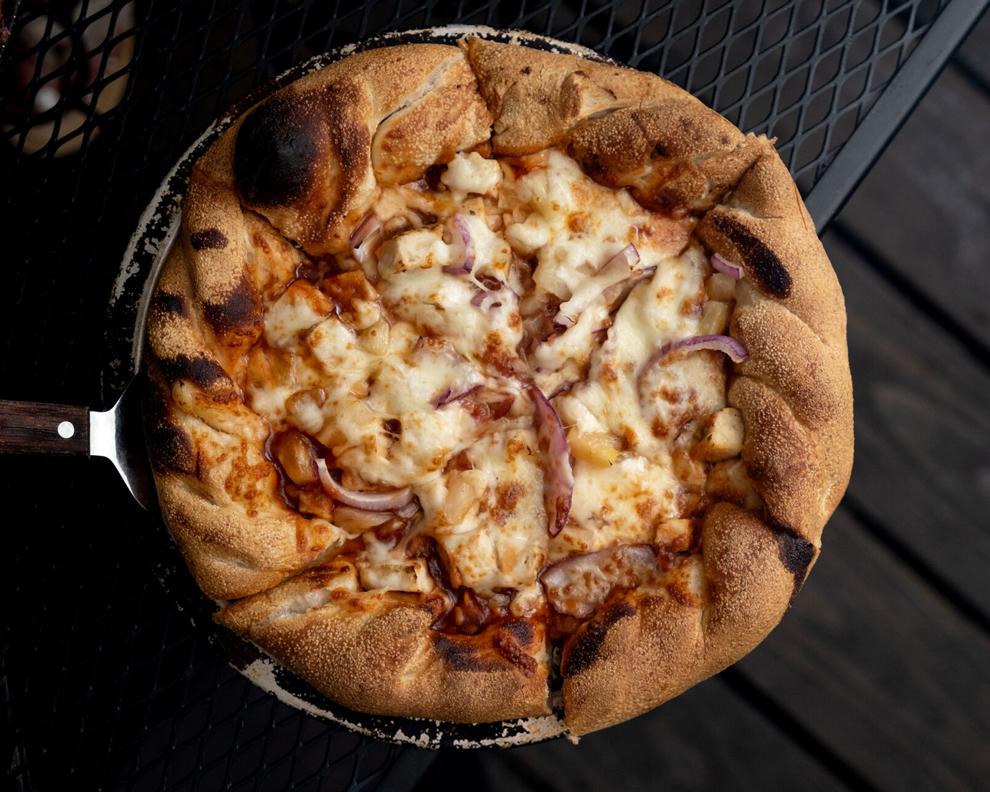 Broken Bow and Hochatown are home to many locally owned restaurants, breweries and wineries that are popular. Among the most iconic and tourist friendly restaurants is Grateful Head Pizza Oven and Tap Room.
The family friendly restaurant operates two locations, one in Hochatown and the other in Hot Springs, Ark. In Hochatown, the restaurant was built from the bones of an abandoned schoolhouse. It quickly became one of the most popular places to eat pizza in the area.
The name is derived from owners who are Deadheads (i.e., fans of the iconic band the Grateful Dead). Therefore, several of the pizzas on the menu pay homage to the band. For example, the Pig Pen is a pepperoni pizza named after Grateful Dead founding member Ronald Charles McKernan, better known as Pigpen.
The Cosmic Charlie pizza is a pie made with house-made ranch as its base with grilled chicken, baby spinach, red onions, roasted garlic and mushrooms. Its name is taken from a Grateful Dead song by the same name. "Cosmic Charlie" was the last track on the Grateful Dead's 1969 album "Aoxomoxoa."
And the Casey Jones pizza features barbecue sauce as the base and is topped with grilled chicken, bacon, pineapple and red onions. Its name also is derived from a Grateful Dead song inspired by a railroad engineer named Casey Jones.
Other popular restaurants in the area include Abendigo's Grill & Patio, Foggy Bottom Kitchen and Mountain Fork Brewery & Restaurant.
After dinner, consider stopping by Beavers Bend Brewery for a glass of beer or Girls Gone Wine for a taste of locally made wine.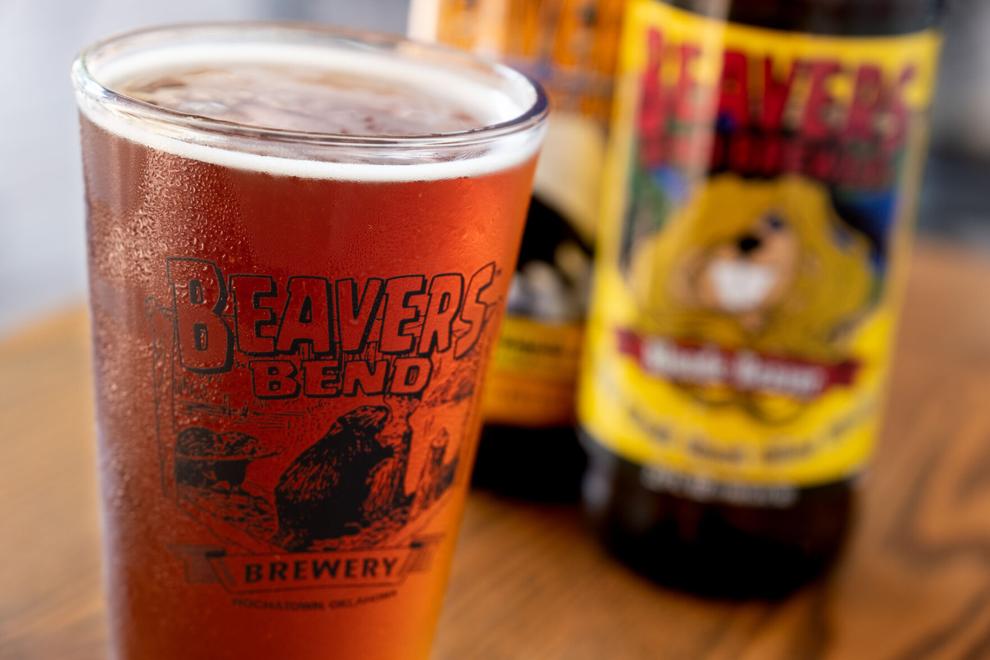 Since 2016, Beavers Bend Brewery has been serving locally made brew in Hochatown at its taproom, which features exclusively outdoor seating with stunning views. The brewery offers family friendly activities, such as a giant Connect Four game.
The brewery's Hoppin' Jalapeño Ale is a unique blond with a strong jalapeño aroma that makes it a fan favorite. Its first beer, the Bigfoot Brown, also remains popular. Bigfoot Brown is rich in color and flavor; it has notes of espresso and chocolate that give way to a smooth, malty finish.
Next door to the brewery, Girls Gone Wine has been serving some of Hochatown's favorite wines for 15 years.
Founded by Rhonda Reed, Chandra Rickey and Michelle Finch, Girls Gone Wine opened April 1, 2006, in a small building in Hochatown. The three women got the idea to open a winery after a girl's trip to Dallas during which they visited a winery and got to try making their own wine.
Since opening, Girls Gone Wine has rapidly grown in popularity, allowing it to expand in size and in service. Today, the winery makes 14 wines regularly while offering a variety of seasonal creations. Girls Gone Wine also features boutique shopping and has a VIP tasting room for a one-of-a-kind experience.
Reed said of their sweet wines, Twisted Sisters is the No. 1 seller. Twisted Sisters is a pomegranate zinfandel that's earthy and robust with a delicate sweetness.
Girls Gone Wine features seven sweet and semi-sweet wines with a mixture of reds and whites available. It also offers two dry whites, three dry reds and a dry rosé, along with a semi-dry white zinfandel.
Its seasonal wines are often referred to as Wines for a Cause, Reed said, because the proceeds benefit a nonprofit organization. For example, b'ARK is a sweet, white wine whose proceeds benefit ARK (Animal Rescue and Kare of McCurtain County).
Girls Gone Wine will release a special Christmas wine on Oct. 1 and is planning a sweet 16 celebration for its 16th anniversary on April 1, 2022.