Ask a room full of adult Tyler residents if they attended Camp Tyler as a child, and dozens will quickly raise their hands.
Just the name of the camp brings back memories for so many – they hear it and suddenly, they're a fifth-grader again. They'll recount priceless memories, remember lasting applicable lessons they learned, and always do so with a big smile.
Seventy-five years later, officials are looking forward to renovations and carrying on the camp's legacy.
The local outdoor school has been a longtime staple to the Tyler community since it was established in 1945, offering a way for children to learn beyond the classroom.
Pupils get a one-of-a-kind interactive learning experience on the camp's grounds, located right on the beautiful waters of Lake Tyler with 400 acres of land. Rather than a physical classroom, students may spend their time walking through the woods learning about ecosystems or studying wildlife, researching water samples from the pond, or even get up close and personal with farm animals.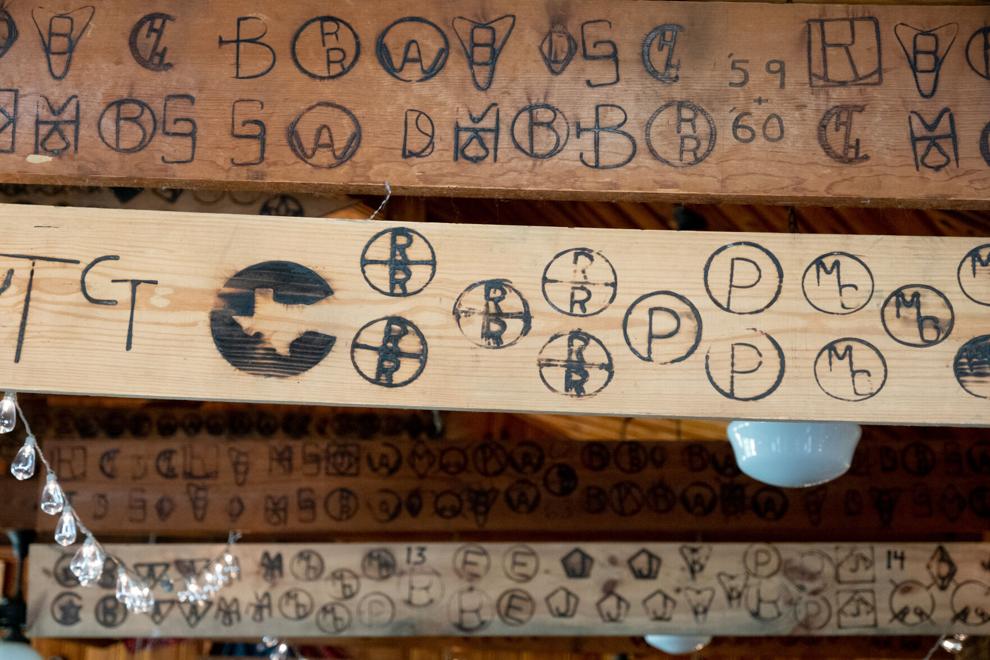 Practical skills
Beyond your typical educational outdoorsy activities, Camp Tyler also helps students apply their daily classroom subjects while spending time in the great outdoors.
Bud Worthen remembers sitting in a geometry classroom many years ago and not understanding a thing. Right out of high school, Worthen went to work framing houses. Because he was unable to comprehend formulas as a student, Worthen wasn't able to apply those concepts to his work. It wasn't until years later Worthen realized how valuable those complicated formulas are in day-to-day life.
He and his son, who was 13 years old at the time, were pouring a slab of concrete as they were building a home.
"For 20 years, I was building homes my way – doing everything the way I'd learned from my grandfather and uncles, the slow way," said Worthen, president of Camp Tyler Foundation.
As Worthen did things his way with a tape measure, his son looked at him funny then pulled out his calculator and was able to determine the distance in a matter of seconds.
Worthen said helping students understand that connection between classroom lessons and real-life application is a big part of Camp Tyler.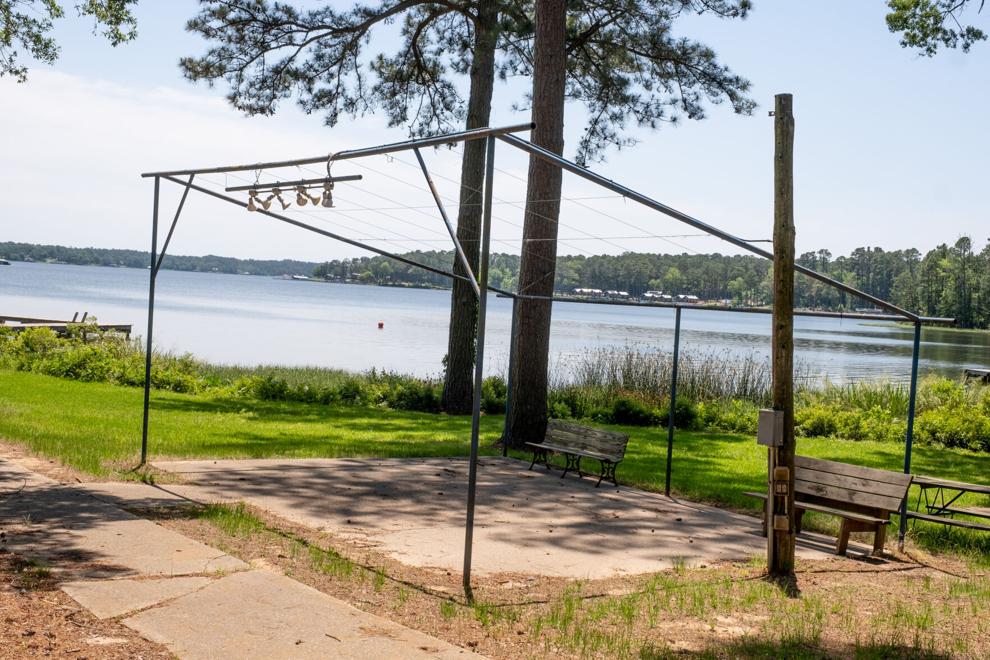 Life lessons
It's not just the academic lessons students learn at the camp, but life lessons, too.
"We can look at the growth rings of a tree and show students the difference between the narrow rings and fat rings," said Kathy Lagesse, program director. "Then we explain how the narrow rings were dry years when the tree didn't have what it needed, adding stress to its rings. It teaches them that we have stress in our lives, but we all have the ability to grow around it."
Not only does it show children they can get past those stressful times, but also that good things can come from those hard times. A woodworker will want that stress area and create something beautiful out of it, and that's just one of the lessons students can take with them forever.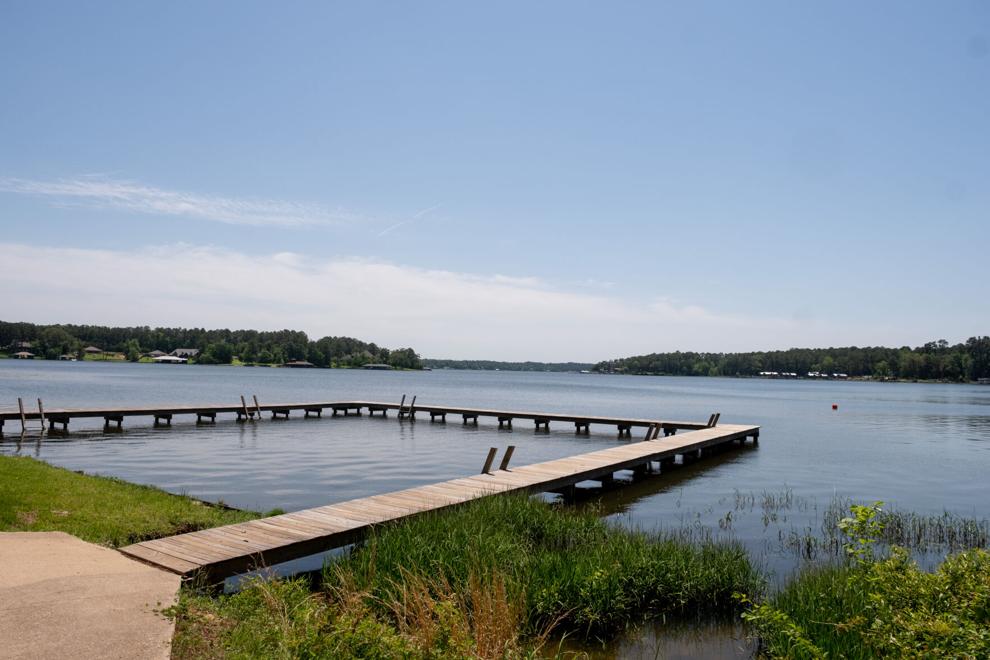 "You're not going to get all that inside a classroom," Lagesse said.
Students can be exposed to new things they may have otherwise never seen. Conceived by the Tyler Kiwanis, with help from D.K. and Lottie Caldwell, the founders knew there would be a lasting need for urban kids to learn about the great outdoors.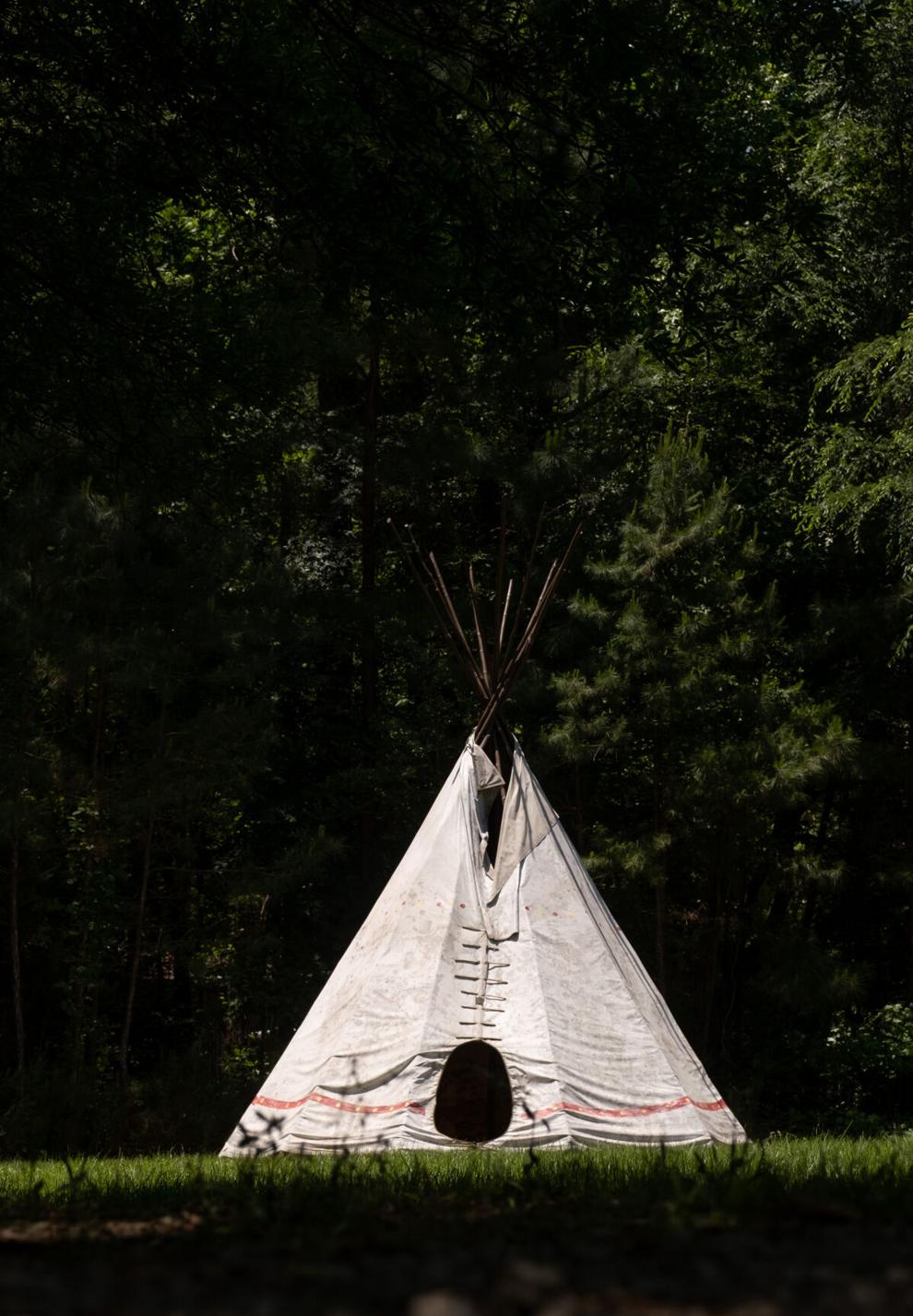 Children can develop newfound passions in the outdoors and learn what types of careers they could have in the field.
"It expands opportunities and options. It shows them they don't have to stay in the life they're in, there could be more for them," Lagesse said.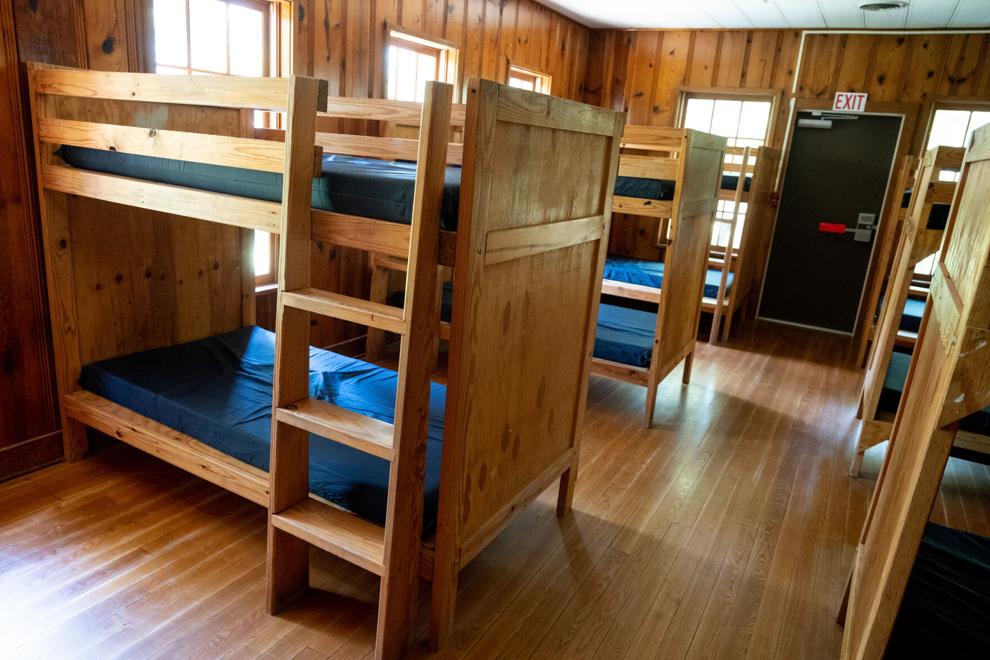 Renovations
Chartered in 1945 and serving its first youth group in 1948, Camp Tyler and its buildings have been around for quite some time. Many of the skilled craftsmen worked jobs during the week and built the cabins in the evenings and on the weekends.
Times have changed, and now some parts of the cabins are no longer up to current code.
The Camp Tyler Foundation has a goal of raising $1.25 million to renovate or rebuild the property's cabins. Necessary camp renovations include energy-efficient cabins, proper bathroom facilities meeting privacy standards, private rooms, stall showers and toilet installments as well as handwashing areas in each cabin, including a handicap area.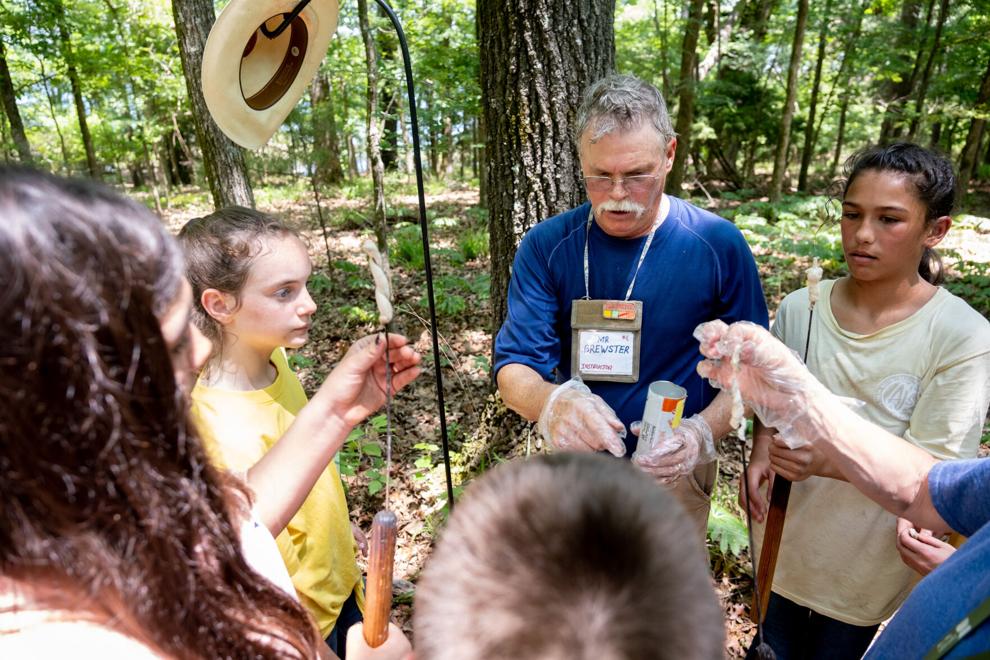 "The cabins are 60 years old, and they've been pretty well maintained. With changing times, privacy issues and handicap changes, we're having to make a lot of changes. Our goal is to bring this camp back to make it a premier camp in East Texas," Worthen said.
The foundation held a successful fundraiser earlier this year and is working on securing grants, but it still needs more to get to its goal. Worthen said donations are welcome, and every donation is critical, big or small.
By the third quarter of the year, if everything goes as planned, Worthen said the foundation hopes to start rebuilding the first of its five cabins.
Although there's a lot to be done and the cabins will get a total overhaul, the board wants to keep the cabins' "nostalgic charm" and "camp flavor," Lagesse said. It's "rich heritage" that won't be lost even with new cabins, she said.
"We're using the same basic floorplan, just changing it up a little to meet modern standards," Worthen said.
The camp depends entirely on donations and its private donors. It is counting on community support to share its legacy with generations to come.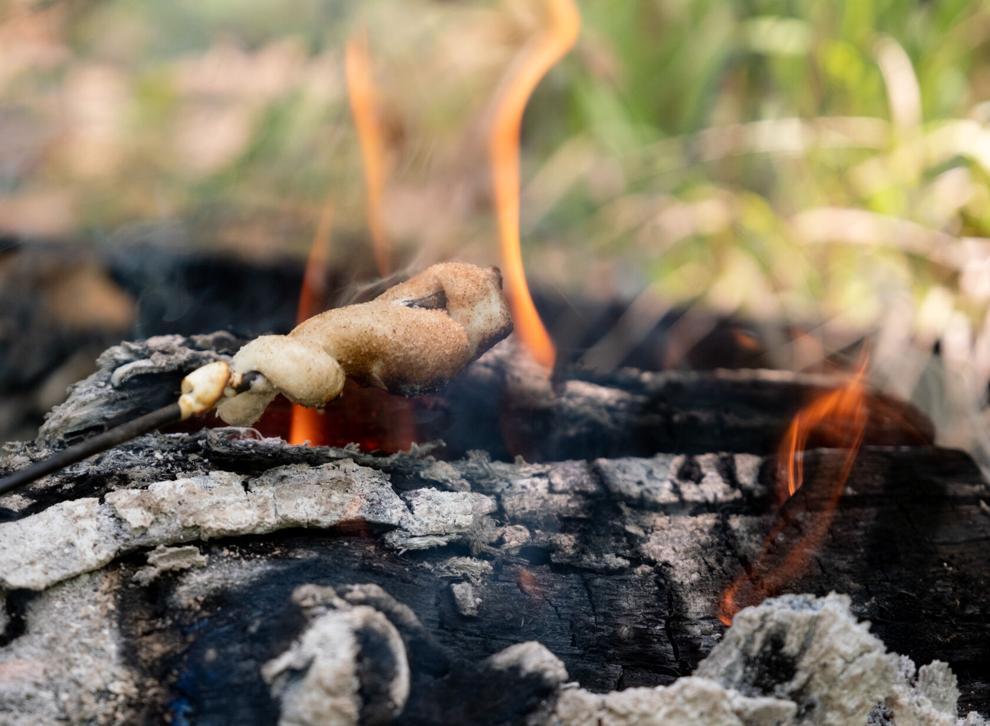 "We're not going anywhere. We're gonna keep moving forward, and I hope we can have 75 more years of making the same history that's been made the last seven decades," Worthen said.
Contributions of any amount can be made once or monthly, and all funds go toward the camp's renovations and ensuring the camp is able to function efficiently, provide its staff with everything it needs, and continue teaching children the invaluable lessons they learn at the "classroom without walls."
Students continue to attend the camp and learn from dedicated instructors. The camp can also cater to private parties for corporate retreats, events, family reunions and more. For more information or to donate, visit camptyler.org/giving, call 903-565-4475 or email camptyler@camptyler.org